Financial firm unveils new goals and initiatives to bolster sustainable investing and climate change action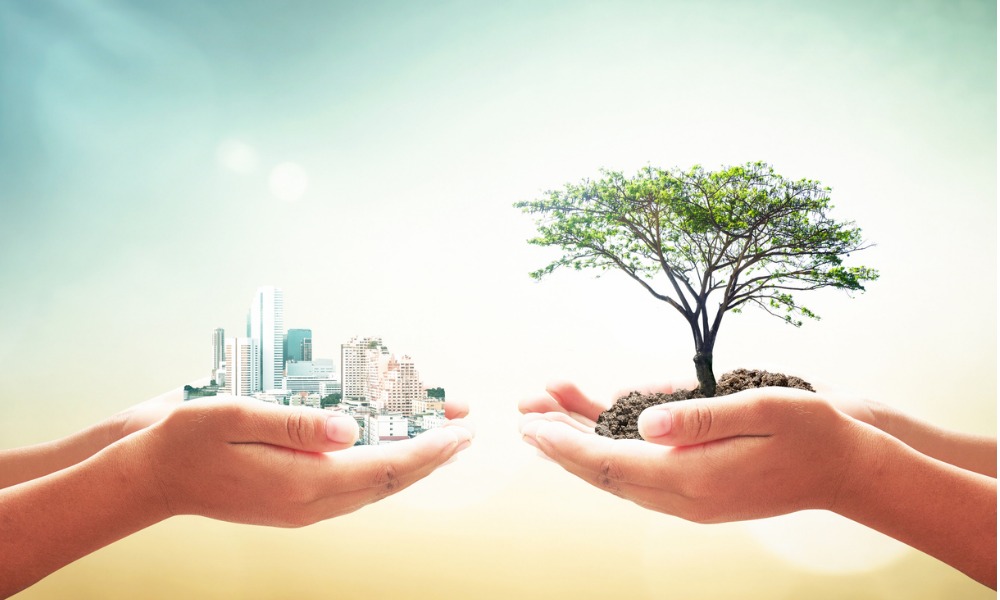 Going further in its efforts at promoting ESG investing and climate change action, Sun Life has announced a raft of new sustainability commitments that support its purpose of helping clients achieve lifetime financial security and live healthier lives.
"Our actions will have an environmental and social impact for our Clients, employees and our communities for generations to come," said Melissa Kennedy, executive vice-president, Chief Legal Officer and Public Affairs and Executive Sponsor of Sustainability for Sun Life.
On top of the nearly $60 billion it has already invested, Sun Life aims to place an additional $20 billion in sustainable investments across its general account and third-party investments over the next five years. The additional investments may cover areas including renewable energy, energy efficiency, sustainable buildings, water management, and social infrastructure projects.
Sun Life has helped produce meaningful outcomes in people's lives through its sustainable investing efforts; among its 46 new sustainable investments last year, 12 were focused on providing access to essential services, and 13 were oriented toward energy efficiency.
The company has also received numerous accolades for including ESG considerations in its investment decision-making process, including an "A" grade on all scored modules scored in the Principles for Responsible Investment (PRI)'s annual global evaluation of responsible investing last year and ranking second in Canada within the Diversified, Non-listed, Core category in the annual GRESB Real Estate Benchmark for its General Account.
The company also declared that beginning this year, business operations across the world for both itself and its premier global asset management firm, MFS, will be carbon-neutral; both SLC Management and MFS have signed onto the Climate Action 100+ initiative, which aims to ensure the world's largest corporate emitters of greenhouse gases take necessary steps to avert catastrophic climate change. The company also committed to introduce an internal carbon charge for business air travel when it unwinds the COVID-19 travel restrictions it currently has in place for employees.
And in recognition of commercial real estate's significant contribution to air pollution – buildings account for around one third of greenhouse gas emissions and consumer roughly 40% of energy worldwide, it said – Sun Life said it's pushing to scale back its GHG emissions intensity by 30% by 2030. As of 2019, the company said it had already hit its earlier 2020 target of reducing GHG emissions intensity by 20%.
"Sun Life remains active in supporting the transition to a lower-carbon, more inclusive economy and as a company we are continuously identifying new ways we can advance this outcome," Kennedy said.