Primary research crucial for educating Canadian investors and advisors about current trends in ethical investing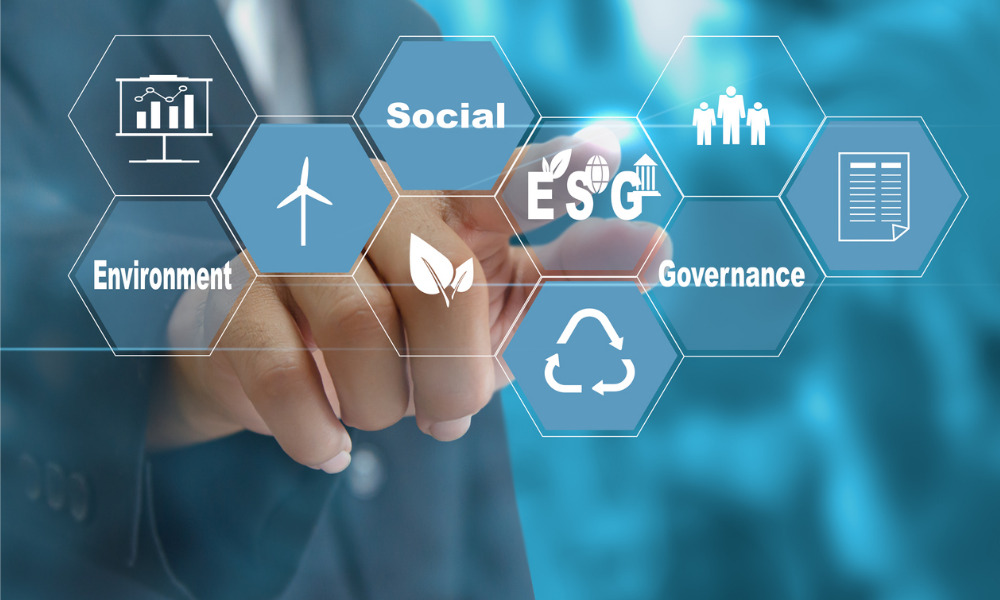 New data from the Responsible Investment Association (RIA) shows a remarkable evolution is afoot for the RI industry.
In its Canadian Responsible Investment (RI) Trends Report for 2022 the RIA delved into trends and expectations for RI, or investments that take environmental, social, and corporate governance (ESG) considerations into account during the selection and management process.
Following the recent energy behind RI, it found that responsible investors are now looking for more sophisticated approaches and more scrutinous reporting.
The rise of RI claims over the past two years has been challenged by internal and external factors that include the lack of clarity surrounding ESG industry language and disclosure rules, as well as reputational and legal dangers connected with greenwashing.
The report's new methodology confirms that RI is well established in Canada, where reported assets under management are $3 trillion and 94% of respondents use ESG integration as an RI approach.
This indicates that ESG Integration is a key instrument in the decision-making of Canadian investors and signals the creation of a trustworthy baseline for RI market share.
"Greater vigilance is redefining the 'floor' of RI assets under management. Increased clarity and alignment are necessary to shape the slope and raise the ceiling," said Patricia Fletcher, CEO of the RIA. "RI is here to stay, but we have work to do with everyone in the investment ecosystem to get the next steps right in order to propel further growth."
A 90% majority of respondents expect moderate to high levels of growth for RI over the next two years.
Investors' outlook also reflects the need for sophistication and continued vigilance, with respondents citing mistrust or concerns about greenwashing, a lack of standardized ESG disclosure frameworks/standards, and a lack of trustworthy data as the top three potential barriers to RI growth.
Read more: All about investment industry news
Aside from ESG integration, the research revealed that all other RI techniques, such as corporate involvement, positive and negative screening, and thematic and impact investing, were becoming more common. This finding further indicates the rising RI understanding of Canadian investors.
When asked why they take ESG considerations into account, survey participants cited reducing risk over time as their top reason, followed by enhancing returns over time, and upholding their fiduciary obligation.
The top three RI strategies, according to AUM, were ESG Integration, corporate engagement & shareholder action, and negative/exclusionary screening.
Responsible investors in the survey were also overwhelmingly concerned about climate change, identifying it as the biggest growth driver for RI over the next two years.