Research shows Canadians' priorities in responsible investing, along with views on reputational risks and who should take action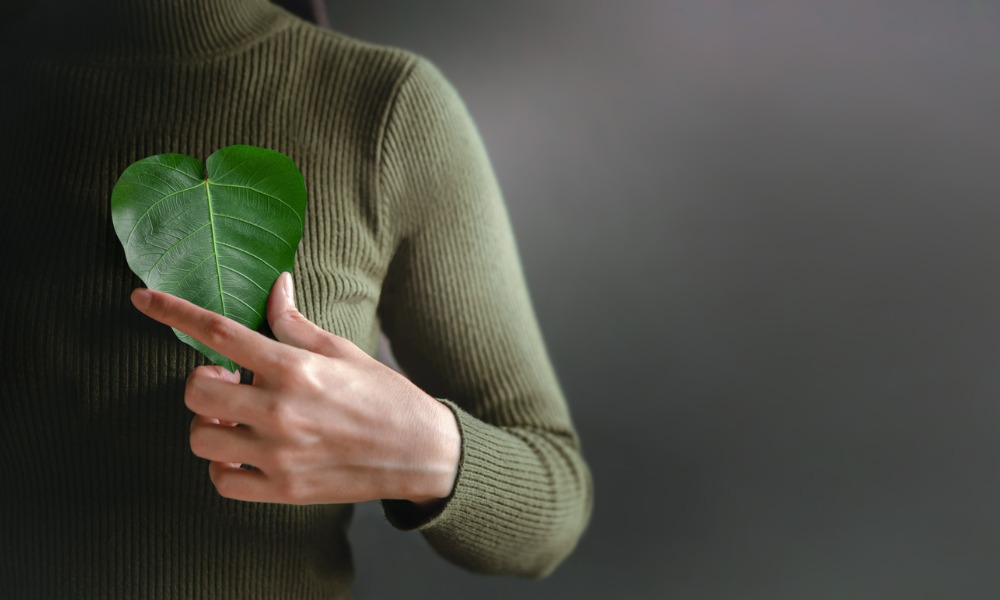 While Canadians have generally gone in the same direction as the ESG trend that's affected investors the world, they're still falling behind their global counterparts, according to the latest Global Investor Study from Schroders.
In its poll covering more than 23,000 investors from 33 locations globally, the firm found that 44% of Canadian investors are putting greater emphasis on social issues, and 40% are doing the same for environmental ones. Globally, 55% and 57% of investors, respectively, are putting greater importance on social and environmental issues.
"Across the globe, ESG has firmly cemented its place in mainstream investing," said Sarah Bratton Hughes, head of Sustainability, North America, at Schroders. "As we begin to see externalities related to climate change, corporate governance and other factors materialize, Canadian investors can not only have a positive impact on the world but also uncover risks and opportunities to potentially enhance returns through their allocation strategy."
When asked what would motivate them to allocate more towards ESG, 54% of Canadians said data or evidence showing greater returns from sustainable investing would push them in that direction. Another 36% said regular reports highlighting the impact of their investments would encourage them, and 34% said they'd appreciate information from their advisor that's aligned to their sustainability preferences.
The idea of being moved into an entirely sustainable portfolio by their advisor appealed to 43% of Canadian investors, but only if they could maintain the same level of risk and diversification. That number rises to 57% among investors across the globe, and 68% for those hailing from the U.S.
Among the 43% of Canadians open to going all-in on sustainability, 75% said they're most enticed by the prospect of having a positive impact on the world, far ahead of the 41% who were optimistic about returns.
Canadian survey respondents also mostly agreed on the need for large stakeholders to do their part in the fight against climate change, including national governments and regulators (77%) and companies (70%).
With respect to the types of controversies that would compel people to step away from certain investments, the study found 63% of Canadian investors would sell out of companies that get caught up in financial or accounting scandals. Just over half said they would be motivated to sell by human rights violations (52%) or controversies surrounding workforce treatment (52%).
The report also noted an apparently lesser degree of concern around climate change among Canadians relative to investors worldwide: compared to just 48% of respondents from Canada said they'd sell their stakes in a company associated with a climate change catastrophe, 60% of investors around the world expressed that conviction.
"The pandemic has encouraged investors to want more from the companies they are invested in, with a microscope put on the way management teams treat employees and the communities they serve," said Bratton Hughes. "Many Canadians want to ensure that they are only owning those that are having a positive impact on the world, with less risk of scandals that may hurt returns and company reputation."