More than ever, investors need help to make clear and firm decisions, says Leo Belmonte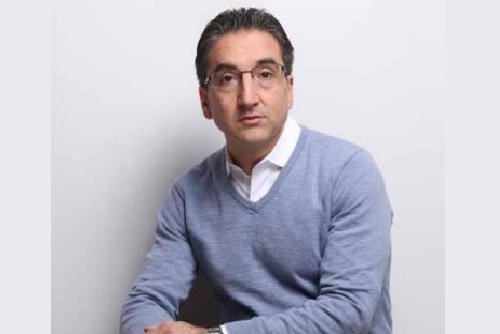 Leo Belmonte was always interested in educating others; even as a university student, he wanted to be a schoolteacher. He was also entrepreneurial, following the stock market at a very young age even though neither of his parents had any background in it. "I basically decided that by becoming a financial planner, I could continue to fulfill my passion in being an educator, but also in a field that I enjoy," he said.
"I approached two financial professionals who had relationships with relatives of mine: one was a financial advisor at
Investors Group
, and the other a mortgage broker at TD Canada Trust," Belmonte said. "They let me shadow them in my free time, and after that I knew that I wanted to enter the financial services industry."
Now, as the director and senior trading officer at Security Financial Services & Investment, Belmonte personally manages over $100 million in assets for retail clients. Aside from owning a successful firm, he has achieved the financial independence to not only invest for his family's future but to also fulfill his passion — travelling. And as an advisor, he helps his clients reach their own financial goals.
"When I hear clients say 'Thank you for assisting me; what you've provided to me was helpful,' I feel like I did something useful and impacted their life in a positive way," he said.
He serves clients by doing what he loves: helping people understand the financial decisions they face. "I find that the more a client is educated, the more inclined they'll be to make an informed decision," Belmonte said. "They want to feel comfortable about what they're doing, so I help them understand the process. It's bridging a gap between not entirely understanding a certain product, regulation, or service, and providing them with an easy-to-understand solution."
His brand of service goes beyond education. With a positive attitude and a constant drive to seek out win-win solutions for all parties, his clients have no trouble recommending him to others. "Clients perceive my services as a value-add, and they provide me with referrals of people who are close to them that they feel would benefit from my services," he said.
According to Belmonte, he is most able to educate his clients on tax and real-estate planning. Aside from that, he believes teaching clients about ideal investments — ones that preserve their capital while providing returns that help them achieve their financial goals — is more important than ever.
"The whole investment industry has become increasingly complex," he said. "There are so many products out there that the everyday person couldn't possibly understand all of them. And my goal is to simplify a complex investment industry for the everyday person."
That involves teaching clients about fees and disclosures required under CRM2. On the business side, Belmonte has been able to take on the regulatory and compliance challenges because of a capable team. "This is a team I had in place beforehand basically in assisting me and other advisors in the firm with business planning, operations, and compliance," he said. "The infrastructure was already in place to absorb the additional workflow that came with CRM2."
He's also concerned about the trend toward self-directed investing. "The everyday person has to deal with their own career, family, children, pets, travelling, and hobbies to name a few," he said. "The self-directed investor, assuming they have the time to deal with all their other affairs, will have to put in extra time for research into robo-advisors, ETFs, F-class mutual funds, and a thousand other things. What sources should they use? Should they watch Bloomberg? Should they follow CNBC? Should they read the Financial Post?
"When Nortel was at $100 a share, everyone was buying because they thought it would go to $200," he said. "The media was saying it, and Nortel ended up going bankrupt. When silver was at $48, the media said it would go to $75; today it's $16. When Blackberry was $100 a share, they said it would go to $150; today it's at $20. Assuming you as an everyday investor have the time and do the research, you'll still not get guaranteed success from your information."
And that's not all. An individual's resources, time horizon, and risk tolerance should also be considered. There are also tax implications associated with, for instance, investing through RRSPs, TFSAs, or other non-registered accounts. All of these factors, in Belmonte's view, are beyond the average investor's capacity to correctly integrate. Education can only go so far, especially for the self-taught.
"You hear the media say that you can save on fees by doing your own investing, and that's kind of like me trying to extract my own teeth, or change my own muffler, or fly my own plane to the Caribbean," he said. "I don't have the expertise or knowhow to do these things, so I have to rely on a professional."
That's how Belmonte has succeeded: he acts as the professional that others can rely on. And just like he breaks down complex financial concepts for his clients, he boils down the concept of professionalism into simple pieces of advice.
"The key to success is to do what you say and say what you do," he said. "Don't overpromise and under-deliver; return client calls; answer client emails. Very simple."
Related stories:
Creating success from adversity
What advisors need in the fight against robos