Ahead of the WP Invest ESG event, we examine a new analytics platform that offers unprecedented insight for values-based investors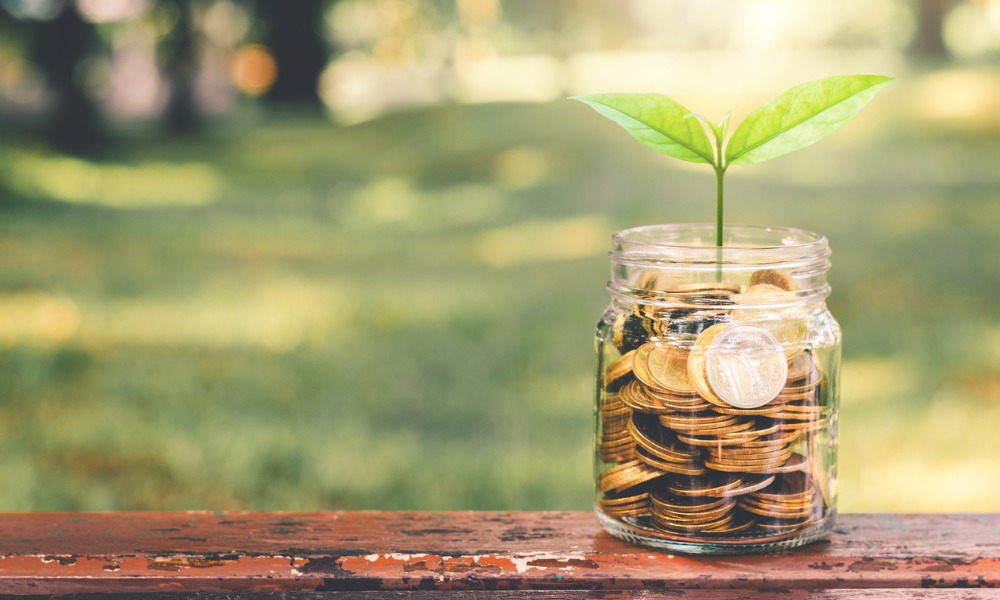 Ask the two minds behind Act Analytics how their technology-driven approach to sustainable investing started, and you'll get two slightly different perspectives: one saw a problem, and the other saw a need.
Mike Unwin realized the need for ESG analytics software during his time as an advisor with RBC Dominion Securities. It's an area that will be discussed in detail at the WP Invest ESG, which will take place on March 25 at Arcadian Court, Toronto. Click here for details and to take advantage of our early bird rate.
"Impact investing and ESG became increasingly frequent topics of conversation among my clients," said the firm's CEO and co-founder. "A lot of the time, I found that as people's net worth picked up, the altruism in their investments picked up as well."
Based on his clients' discussions of their values-based goals, it soon became clear that integrating values alignment with a piece of software would represent an incredible opportunity. With that in mind, he found a partner with the expertise to develop such a system: Act Analytics' other co-founder and chief technology officer, Zachary Dan.
"I was working as a quant on a machine learning model to build portfolios based on different investment factors," Dan said. "I started thinking about how to use ESG data to create a model for portfolio construction, and that was basically my introduction into the world."
In time, Dan found that there was a wide disparity in information granularity between ESG fund and company scores, and the underlying non-financial data. He also found that the methodology of different ESG rating systems basically boil down to simple aggregation rules and linear models. "That's when I realized that it was a software challenge, and definitely something I can tackle," he said.
Working together for 12 months, Unwin and Dan got a team together and perfected their ESG analytics platform. It was officially launched on January 23, initially made available to U.S. Registered Investment Advisors (RIAs).
"The U.S. RIA space is, as we understand it, composed of around 40,000 individual advisors and about 20,000 different firms," Unwin said. "We've identified some great American partners on an integration, marketing, and PR basis to help us reach out to advisors that want to get into the ESG analytics space. The ease of access and level of interest makes it a very attractive market for us."
According to the official statement announcing the launch, the Act Analytics technology platform includes tools that are driven by over 200 ESG factors. Those include traditional ESG information on emissions, diversity, gender equality, and corporate responsibility. The platform also offers a pioneering look at other data, such as controversies, that can affect investing decisions.
Drawing high-quality data from Refinitiv and Lipper, the system features an easy-to-use interface for RIAs to provide clients with customized ESG portfolios. With a scope covering 20,000 publicly traded equities and 10,000 ETFs and mutual funds, the platform promises unrivalled transparency, creating a so-called X-ray of investment portfolios and holdings for clients to know their ESG exposure.
"The overall rating of an investment product aggregates the relative ESG-friendliness of constituent companies relative to their peer group. From there, you can go up to the level of the portfolio, which is scored against an appropriate benchmark based on the system you're following," Dan said. "But when you just look at which companies or funds scored highest or lowest, you're blind to which ESG factors dragged their score down."
Investors might be encouraged to do their own due diligence by looking at the raw data themselves, but Dan noted that it would likely be a challenge for those without a master's in engineering or equivalent qualification. With more transparent and simple-to-understand scores offered by ESG analytics, advisors can help clients determine which companies are aligned with their priorities, and then decide whether they want to divest or try to engage for change.
The new capability also presents a solution to a long-standing but increasingly recognized problem in the industry. "I think that mainstream greenwashing has probably reached its peak at this point," said Unwin. "People are well aware of providers that try to cash in on the green trend by mislabelling their products. So with tools like the Act Analytics platform, investors are more in a position to avoid those types of pitfalls."
As investors develop a keener eye and stronger appetite for ESG, company disclosures are changing to incorporate more non-financial information. The terrain is decidedly uneven and fragmented at the moment; with the absence of a regulatory requirement to disclose, many companies are choosing to stay silent on ESG areas where they're weak. But Unwin and Dan are hoping that will change.
"We want to help drive markets to the point where companies need to disclose ESG information to compete with their industry peers," Dan said. "And further than that, we hope that ESG scores will be a signal for companies to pick up on what people want philosophically from the businesses they invest in."
Want to take a deeper dive into the Canada's sustainable-investing space? WP is inviting advisors, broker/dealers, institutional investors, and other professionals to Canada's first-ever Invest ESG Summit on March 25. To learn more about the featured topics and speakers, visit the event website here.