A new survey spotlights ESG knowledge gap as well as a growing trend toward plastic as a material concern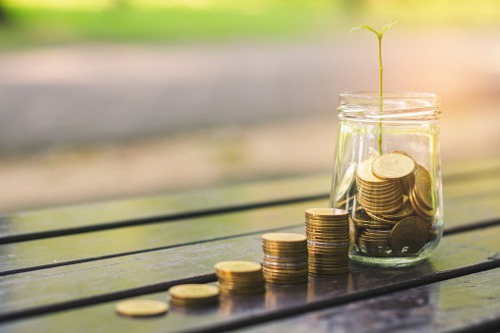 The Responsible Investment Association (RIA) has unveiled its 2019 Investor Opinion Survey, sponsored by AGF Management Ltd. and Desjardins Group, which revealed a continued gap between ESG interest and knowledge as well as widespread concern over the impact of single-use plastics.
"The market has spoken," said Dustyn Lanz, CEO of the RIA. "Canadian investors want companies to step up their efforts on plastic waste, and they want their advisors to help them with responsible investing."
Based on an online poll of just over 1,000 Canadian investors conducted by Ipsos, the RIA found 72% expressed interest in responsible investing (RI), compared to 60% in 2018.
While interest in RI rose across all demographic categories, some groups were decidedly keener. Those include 81% of investors aged 18-34, 76% of university graduates, 78% of respondents with children, and 78% of respondents in Atlantic Canada and British Columbia.
The report also noted a persistent "RI knowledge gap" as 72% of participants in the latest survey said they know little or nothing about RI, though it still marked an improvement from 81% last year.
The escalation in RI knowledge was stratified across demographic groups: coming off of a 20% jump in RI knowledge, 34% of the 18-34 age group said they know a lot or a fair bit about RI in 2019. That's compared to 28% of respondents aged 35-54 who said the same this year, and 23% among those in the 55+ age group.
RI knowledge levels were also reportedly higher among men compared to women (34% vs. 22%); university graduates compared to respondents with some post-secondary education and those with a high school diploma or less (35% vs. 25% and 15%); and investors with children compared to those without (36% vs. 25%).
Consistent with previous survey results, the latest report suggests a shortfall in financial professionals addressing their client's RI interest. Only 23% said the advisor or financial institution they work with had asked if they are interested in investments that are aligned with their values. Conversations were reportedly more frequent among groups with higher interest and interest, suggesting such discussions are initiated by investors who consider ESG investing a priority.
"Despite high interest in RI, ownership is very moderate," the RIA study noted. Around a fourth (26%) of all respondents said they currently own RI, with a higher proportion observed among the 18-34 age cohort (36%). Men and women exhibited similar ownership rates (27% and 25%); university graduates held higher levels (30%) compared to some post-secondary respondents (22%) and those whose academic education ended in high school or earlier (27%).
"[T]he vast majority of respondents (79%) agreed they would like their financial services provider to inform them about responsible investments that are aligned with their values," the report said.
With the environment emerging as the top priority area for RI, the survey revealed tremendous concern about the impacts of single-use plastics. Across demographic groups, 89% of respondents said that they were "very" or "somewhat concerned," while only 2% reported being "not concerned at all."
The desire to align their investments with that concern also proved strong, with 82% of all respondents saying it's important for companies in their investment portfolio to commit to reducing single-use plastic waste. Furthermore, three quarters (75%) strongly or somewhat agreed that they'd like a portfolio of their portfolio to be devoted to companies that are providing solutions to reduce plastic waste; 70% see potential positive financial benefits for companies that reduce plastic waste from their products and packaging.
Participants in the survey also predicted risks among companies that continue to rely on single-use plastics. Those include 58% who believed such companies will suffer a reputational decline, and 63% who felt that companies that do not reduce plastic waste from their products and packaging will be worse investments.
"As a leader in the development of responsible investing initiatives, we are pleased to learn that Canadian investors want to know more about responsible investing options and are looking to invest in companies committed to change," said Martin Grosskopf, vice president and portfolio manager, AGF Investments.