After science flexed its muscles during the pandemic, portfolio manager believes offering can capture its life-changing potential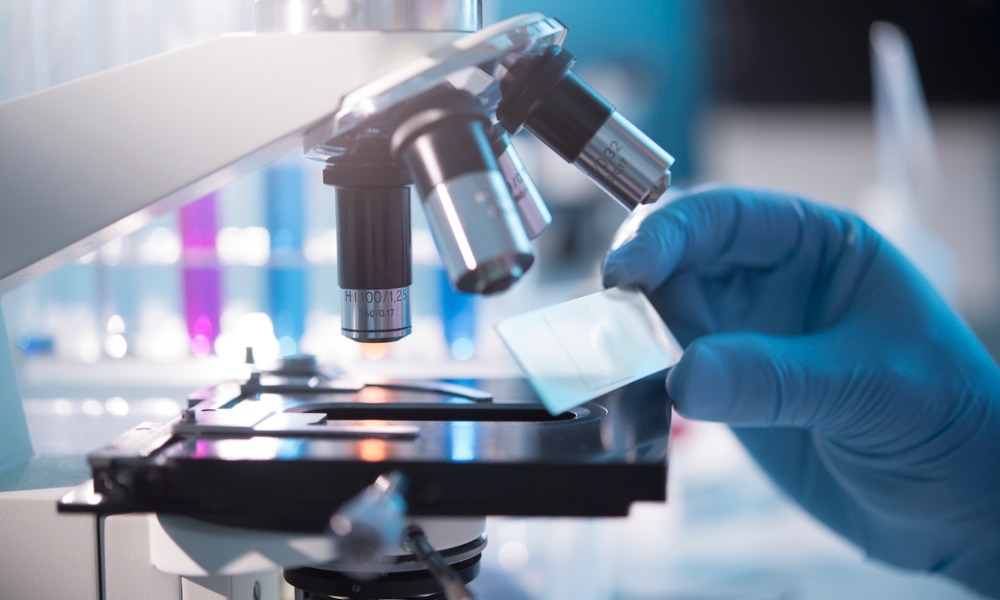 Here's a pitch: invest your clients' money to help cure mankind of its most debilitating diseases and reap the rewards when a breakthrough morphs into a billion-dollar company.
The chance to swell your heart and bank account is a compelling proposition and one the people behind the Next Edge Biotech and Life Science Opportunities Fund believe in earnestly. So much so, in fact, that they have replaced the traditional management fee with a performance fee. If the fund makes no money for investors, Next Edge makes nothing. Instead, if it does, it takes a 20% cut of the profits.
The fee concept encapsulates a virtuous investment offering, with the end game of saving lives through funding biotech trials, and then making a return once these have proved successful.
Eden Rahim, the fund's portfolio manager, sat down with WP to explain the nuances of the biotech industry and how the fund positions itself for success.
While life sciences can cover a wide variety of medical devices and pharmaceutical companies, biotech is a unique science that began around 1980 and involves harnessing the body's protein-producing potential. It focuses on ailments that are the most difficult to treat, such as cystic fibrosis or Huntington's, for example.
Generation one biotech involved primarily creating a protein that could block a receptor to inhibit some reaction, or to cause another. By engineering that using DNA, that protein was reproduced and modified into a drug.
Generation two, however, is a step forward and 2020 has proved an inflection point. The likes of Pfizer, Moderna, Beyondtech, and other gene editing companies, can now create these proteins synthetically or can even change an errant gene.
Rahim said: "The entire planet in 2020 got to see what biotech can do real time at the apex of the greatest pandemic that we've ever faced. We've seen them identify the virus, sequence it, develop multiple versions of different drugs, particularly messenger RNA drugs, and then take it through the full clinical testing process from discovery to phase one to phase two to phase three to commercialization in a nine to 10-month period.
"Not only that, but they did so with 95% efficacy and can adjust to any variant that the virus throws at us within about six weeks."
The ability to do this has been there for years, he said, but regulators have slowed the review process. Rahim added: "After what we witnessed in 2020, I don't think anyone else with fatal diseases will sit there and tolerate a long, lengthy regulatory path for drugs that are targeting a extremely high-risk patient population."
He believes this will be a significant tailwind for the sector but that there are others that don't have to rely on the noise around COVID-19. For example, cost is also coming down: it used to take $3 billion to decode the human genome but that is now possible for under $1,000 or, to decode a piece of it, for $300.
Next Edge managing director Rob Anton sees parallels with the technology industry 30 years ago and believes the pace of innovation will be just as rapid.
He told WP he expects the amount of breakthroughs and discoveries around fatal diseases to be unprecedented and that, from an investor standpoint, there will be a significant amount of wealth generation.
He said: "There is no competition in Canada for what this fund is focused on. There are a number of ETFs and large fund companies that are focused on the multi-billion dollar companies that were the quasi-success of yesteryear but we're trying to find the next generation of those companies; that's what we're investing in.
"This is a space that people shouldn't be trying to do on their own. You have to understand the science - it's not a matter of ripping apart a balance sheet and a financial statement of a company."
Anton and Rahim believe that, through their knowledge and process, they have de-risked what is an admittedly risky area of investment, albeit one with an incredibly high ceiling. Rahim has two and half decades of experience in the field, helping to finance breakthrough drugs that, typically, control their own pricing, have up to 17 years of patent protection and enjoy 80-90% gross margins.
Critical to Next Edge's approach is the stage of drug development that it owns a company. It takes about a decade to go through phase one and two, the latter of which has a 70% failure rate. Next Edge, therefore, takes the 30% that are post-phase two and does its own research to whittle down which ones it thinks can be a commercial success story.
Rahim said: "The timeline where we might hold a stock is shortened and it dramatically increases our chance of success. [At that stage], not only do you have the science going on in the background but governments are more accommodating to get it through the system."
The portfolio manager pointed to Alexion, which he invested in at his previous company during phase three. It was treating a rare disease, called PNH – a life-threatening blood affliction – and developed a drug called Soliris, which meant Alexion became a $20 billion firm.
Of course, there are risks for the investor. Side effects could be discovered or a patient might die in trial, and there is the transition from a clinical development company to a commercial enterprise, which can trip up an otherwise outstanding company.
"It's all part of the investment risk," Rahim said, "which is why you want to have a diversified approach."
He added: "This is a secular growth theme but we have a specific discipline as to how we choose our companies because it is a high-risk sector, it is not a do-it-yourself sector.
"If you want large-cap, yesterday's winners, buy the ETFs. We are focused on holding the companies we think over the course of the cycle will become the next $20 billion to $100 billion-dollar companies."