Advisor says that when the relationship breaks down, it's time to take action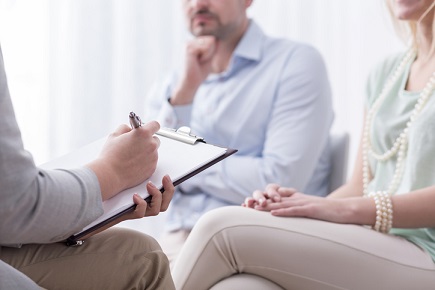 When a client stops listening to their advisor it's game over, regardless of the size of the account.
Rob McClelland, founder and president of The McClelland Financial Group of Assante Capital Management Ltd, believes this scenario flies in the face of the money manager's entire reason for being: to make their clients successful.
The industry veteran used bitcoin and marijuana stocks as examples of where people have to be talked around or at least made aware of the prospect of losing money. Regardless of the decision or stock, working in tandem is key and when that side of the relationship breaks down, he said it's time to cut the cord.
He said: "My business partner Mike [Connon] had a client who was also a friend and he just kept taking more and more money out of his portfolio. Finally, Mike said I can't watch this happen anymore and said: 'We're going to have to end the relationship in terms of me being your advisor. We're still friends and it's all good but I can't watch you do this because you are going to lose it all!'"
McClelland said that once the client stops taking advice, it's ultimately a pointless relationship where the stress of the meetings and phone calls outweigh the worth of the account.
He said: "At the end of the day, what makes an advisor happy is to make their clients successful – that's how you measure things. My goal is to get my clients to have a great retirement and not worry about money. I hate seeing them blow stuff up."
The Markham-based advisor said watching clients lend money – up to $500,000, for example - to their kids to buy their first home is a particular bug bear, especially when the children have no marriage contract in place with their spouse.
He said: "They say that's too complicated. Stuff like that comes back to haunt them. That's where the value is from the advisor – it's harder to quantify."
When it comes to marijuana stocks – in the news again recently after Constellation Brand pumped $5 billion into market leader Canopy – McClelland is clear where he stands: he's not a believer and hopes those who made money have now got out ahead of the October 17 legalization date.
He said: "I just don't see the whole country getting high come October - I really don't. There may be a month of flurry but at the end of the day I think most people will stick to their habits. Just because it becomes readily available, it doesn't dramatically increase demand long term. If you wanted a joint or some hash, you could always get it.
"I think it will be another small asset class that will make up a segment of the Canadian market, maybe 2%, 3% of the Canadian market at best, and there will be consolidation. At the end of the day, you will be left with a couple of big pot producers.
"That's how it will be. I think the government is making a good move delaying things. I think they were going way too fast. Just limit it to start and see how it all goes. Otherwise you have to pull everything back."