Senior portfolio manager tells WP what a smart investor should be doing right now and where the opportunities lie?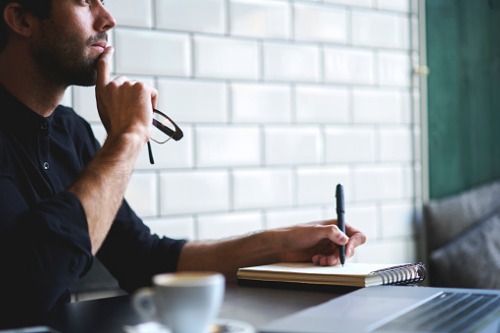 The markets' reaction to the Federal Government's approval of the Trans Mountain Pipeline proves the "complete and utter apathy" towards the energy sector within Canada and globally.
Eric Nuttall, partner and senior portfolio manager at Ninepoint Partners, where he oversees the firm's energy investment strategies, believes the pipeline decision was positive, although he still harbours concerns over the passage of the C-69 and C-48 Bills through parliament.
The apathy towards the sector, however, is not just a Canada thing, according to Nuttall, who also blames the volatility and geopolitical noise, the worries about the health of the global economy and the outperformance of other sectors over the past five years.
This lack of buy-in has led to the lowest valuations "anyone has ever seen". Nuttall said Ninepoint has holdings trading at 25% free cash flow yield and at a 25% discount to their liquidations value. He said: "The valuations are unbelievable and it just furthers the notion that there is apathy towards this space. In my mind, the curative should be share buybacks."
So what should the smart investor do with this scenario? Nuttall believes the best opportunities are to be found where there is most indifference – the mid-cap space.
He said: "The opportunities are in Canada because there is the highest level of pessimism and negativity, and if you make that geographic decision, the strata of the highest level of apathy is the mid-cap space because most large generalists are hiding in the large caps.
"In the mid-cap space you can find companies that have very strong balance sheets, debt-to-cash flow of less that 2x, are trading at a discount to their liquidation value, have attractive cost structures and low decline rate. They are trading at roughly 20-25% free cash flow yields and I think they are imminently going to start meaningfully buying back their shares as a way of interrupting the level of apathy people are expressing.
"I still perceive that as the highest risk-reward area. Names are at 3x their enterprise value relative to cash flow."
Nuttall believes the situation is of such magnitude that it can't persist and that there will eventually be buybacks and corporate M&A or private equity will finally come into the producers.
C-69 is a Bill on the environment assessment process, while C-48 is a potential restriction on tanker traffic on the west coast of BC respectively. Nuttall believes C-48 is more symbolic because it could reduce exports over the medium to long term but admitted that the uncertainty around C-69 also casts a shadow.
He said: "What will this do to create an impediment towards getting future infrastructure projects approved and sanctioned by companies? Are they willing to endure the drama and potential legal stalling tactics by environment groups or will they just seek other jurisdictions to invest the capital?
"I haven't made my mind up yet. There is so much polarization and opinion on both ends of the spectrum. The truth is probably somewhere in the middle but I am yet to decide. I would say, generally speaking, we have had positive developments towards Canada, but C-69 was a step back."
However, looking forward rather than back, the portfolio manager sees reasons for optimism in the sector. He told WP there is too much negativity in the Calgary boardrooms but, given what they have had to endure these past two years, that's understandable.
He explained: "If you look forwards, what do we have? We have incremental capacity being added this year through pipeline organisation - about 135,000 barrels a day of capacity optimisation that no one is talking about.
"We're going to get a ramp in crude volumes, which support short-term takeaway capacity and we have now, I think, short- term shovels in the ground by September by TMX. This sends a signal and should help alleviate some of the scepticism.
"Longer term, there are uncertainties obviously with Pipeline 3 and Keystone where those sit within the US judicial system. But at least for the next couple of years we've adequate takeaway capacity through pipeline optimization, crude by rail loading and, hopefully, TMX by 2022."