The firm is offering four core-satellite investment solutions that cater to different investment profiles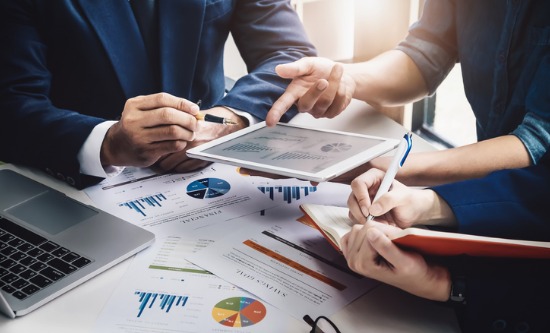 SSQ Insurance has expanded its investment product offering with a new family of turnkey funds. Known as the Smart Beta Plus Portfolios, they combine smart beta with active management strategies, which the firm says makes it the first Canadian company to offer such a product to clients.
"Financial security advisors who distribute SSQ Insurance guaranteed investment funds will now have access to a new series of turnkey portfolios, in addition to existing portfolio series," said Geneviève Fortier, Senior Vice-President, Sales and Distribution, SSQ Insurance.
According to the firm, the new portfolios follow a core-satellite approach. The smart-beta core is composed of foreign investment funds, which have exposure to global investment-grade and high-yield bonds, as well as US, emerging-market, and global equities. The core portion of the portfolios is managed by Paris-based asset manager TOBAM, which follows a patented Maximum Diversification quantitative management process, and TD Asset Management, whose smart-beta approach seeks to build a low-volatility equity portfolio that can product competitive returns with less risk.
The portfolios' passive smart-beta strategies don't follow market-cap weighted benchmarks, but instead use specific factors designed to decrease concentration risk. With the fund managers' expertise, the core portfolio follows a rigorous and disciplined quantitative management process based on risk and performance forecasting models.
The satellite portion of the portfolios, meanwhile, is composed of Canadian bond and equity funds that aim to outperform their benchmarks — something that SSQ says is feasible given the relatively smaller, less liquid, and less efficient nature of the Canadian market compared to other developed markets.
The Canadian fixed-income fund is managed by AlphaFixe Capital, a leading investment manager which seeks to create value using a fundamental approach based on the assets' intrinsic value, while maintaining a binding risk budget. The Canadian equity portion, meanwhile, is managed by Triasima, a Montreal-based independent investment boutique whose proprietary Three-Pillar Approach combines fundamental, quantitative, and trend analyses.
"Smart Beta Plus portfolio funds are intended for four different investment profiles (conservative, balanced, growth and aggressive), and particularly those who seek maximum diversification, low volatility and a better risk-adjusted return," Fortier said.
Since they include passive management strategies, SSQ noted, the Smart Beta Plus portfolio funds are less expensive to administer than purely active portfolios. They also offer better tax efficiency because of their lower turnover rate.