New 'balanced' portfolio strategy is all about diversification and breadth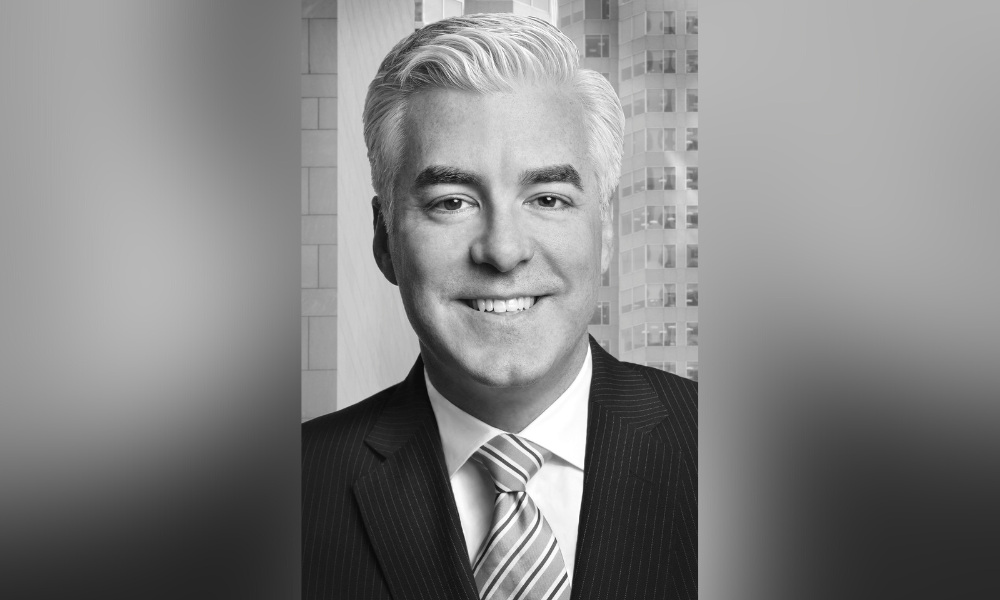 Picton Mahoney's recently released Q1 Investment Review & Outlook sets the stage for a future that's potentially much different than what investors have come to expect over the last 20-plus years of benign inflation.
"We've been developing this view for several months now that there will be aspects of inflation that are quite sticky and much of the data we're seeing prove that out," says Michael White, Portfolio Manager, Multi-Asset Strategies at the firm. "Even with a Fed willing to force an economic slowdown to get it in check, that sticky inflation may still be there on the other side."
While inflation was the biggest macro risk of 2022, the Federal Reserve's response to it — kicking up interest rates at a pace and vigor not seen since the 1970s — is giving rise to this year's watch word: recession. It seems likely the Feds and central banks around the world may have "hit the brakes too hard," and the risk of a recession is front and centre for 2023.
"It's going to be very difficult for central banks, to the extent they're focused on beating down inflation, to engineer a soft landing because the economic data is still weakening and you've got a federal reserve that recently signaled they have more hikes planned and remain as hawkish as they were, frankly."
In managing the unprecedented volatility, Picton Mahoney is a big believer in reframing risk and heading into 2023 the focus will double down on that approach, White says. 2022 taught investors some very stark lessons about portfolio construction as the majority of those hurt by the markets were those in traditional 60/40 portfolios. As it turns out, the typical balanced model may not be balanced at all and while people might have good depth by owning many different things in two silos, "we believe in much greater breadth: owning more asset classes and also building more uncorrelated strategies into portfolios that have the opportunity to earn return independent of the level and direction of traditional markets and that is also diversified to a traditional portfolio."
"Painting with two colours can be fraught with risk, and the correlations in the performance of the two asset classes can creep up and bite you," he says. "Whether that downside is painful and the upside is white-knuckled, it always gives people an opportunity to reassess their portfolio and their positioning."
White runs Picton Mahoney's Fortified Multi-Asset Fund, which was recently recognized for outstanding performance for the second consecutive year by FundGrade at the 2022 A+ Awards. A traditional mutual fund, over the last several years White and his team have focused on building much more diversified portfolios. They utilize more tools "where we short securities, use some hedging strategies, and have greater breadth of diversification as well with different exposures across asset classes," White says, adding "we're trying to build a much more robust approach to enhance — if not outright replace — traditional balanced portfolios."
Based on pure math, if investors suffer less downside you don't have to be so heroic in capturing upside either and if — as the data is indicating — future market regimes will have shorter, more violent cycles, managing that downside is a much better prospect than taking on more risk to capture that upside when it eventually comes.
"There's a lot of opportunity for tactical decision making to add value in any fund, but that shouldn't be the only play in the playbook. Our baseline approach to building portfolios that manage volatility better through breadth of diversification as a strategic allocation," White says, adding many believe being tactical means moving the chips around a lot through a market cycle, but by hedging risks less movement of capital is required within the portfolio and it becomes less about taking big swings and more about managing risk at the margin.
"We have a view of hardwiring these portfolios to deliver a diversification benefit that most investors who are dependent on just two asset classes don't see. We offer a different return path and don't need to take on as much risk in either up or down markets: it's a core mantra of ours to provide the smoother ride."
Picton Mahoney also supports education, especially around alternatives. As an alternative solutions provider, "we believe they have a meaningful role to play in a portfolio, and they don't need to be opaque," White says. Just like mutual funds were new 25 or 30 years ago, they are now household and commonplace, and Picton Mahoney believes this is the early days of alternatives being broadly adopted in Canada.
"They require a bit of rolling up the sleeves in terms of investor understanding, and we want to be a part of that in terms of education and helping investors be more thoughtful about how they build portfolios, so they can reach their goals with greater certainty."