The latest stats from IFIC show a clear direction of travel for investors in August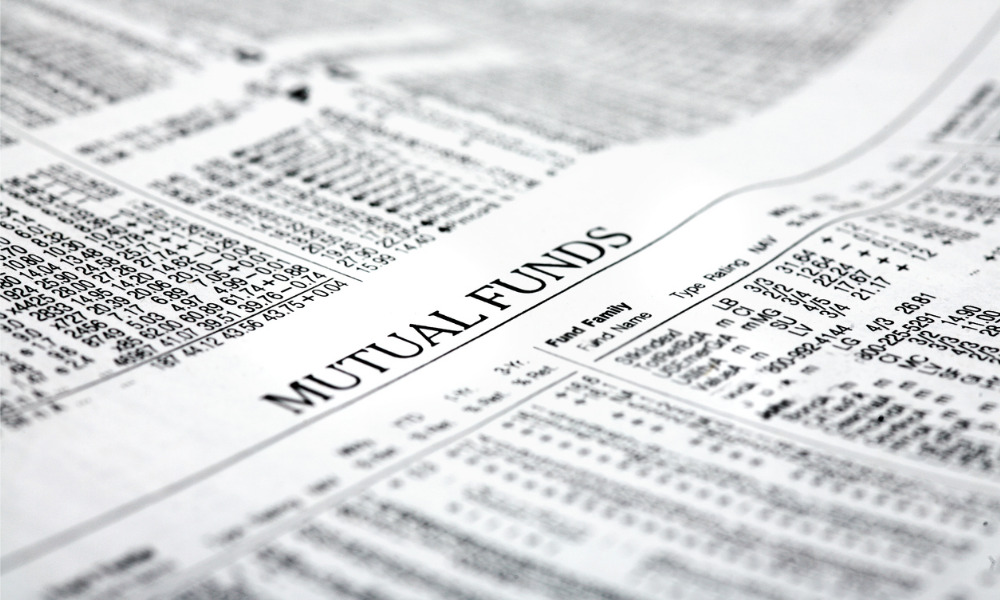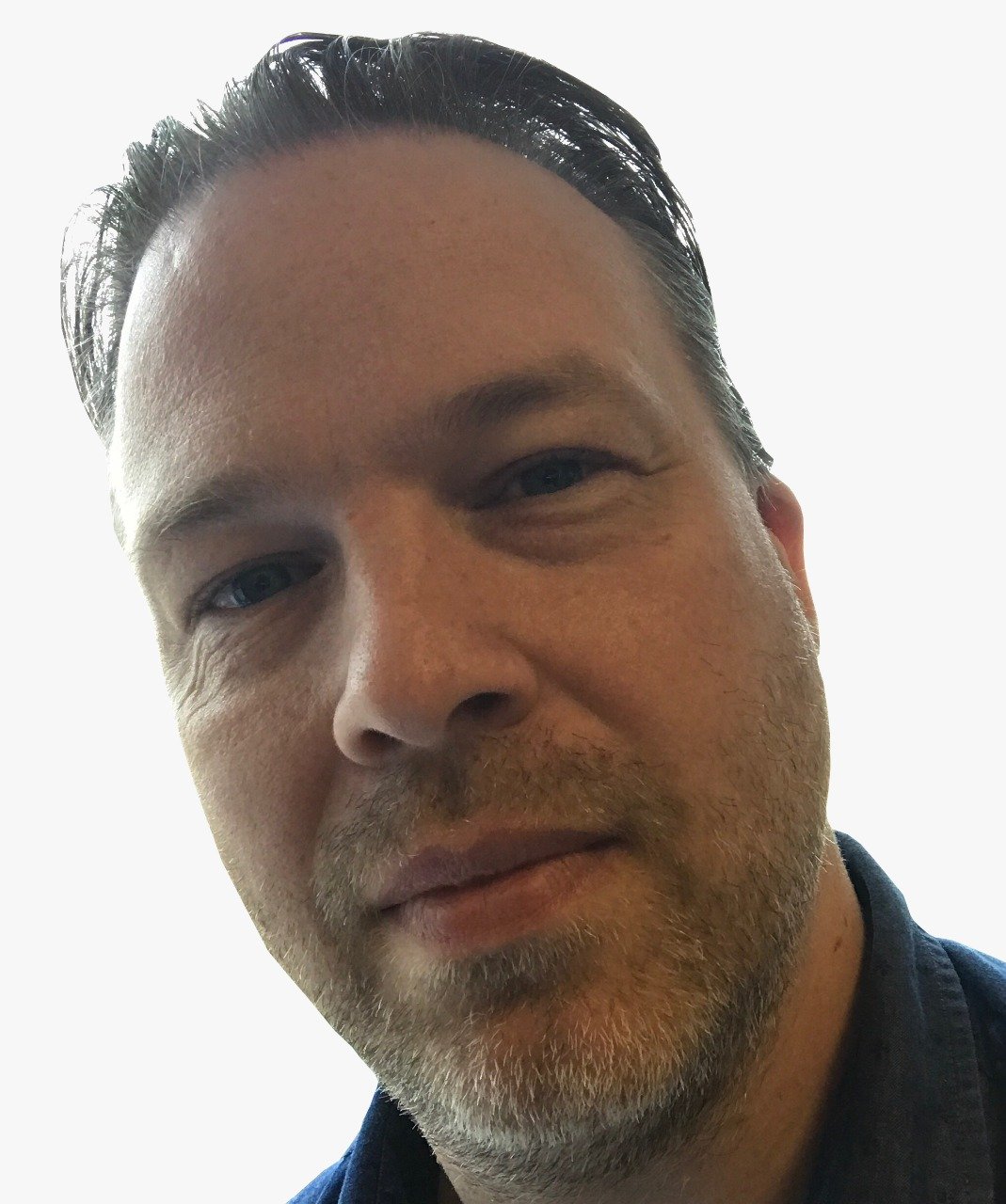 The divergence between Canadian mutual funds and exchange-traded funds (ETFs) escalated in August.
Mutual funds posted $3.1 billion in net redemptions in the month according to the latest stats from the Investment Funds Institute of Canada (IFIC). This is lower than the $4.5 billion net redemptions of the previous month but a huge turnaround from net sales of $9 billion in August 2021.
Meanwhile, ETFs continued in the opposite direction, posting net sales of just below $1.5 billion, only slightly short of the July figure.
The pullback from mutual funds was led by balanced long-term funds ($2.4 billion net redemptions) but equity, bond, and money markets funds were also negative.
Specialty funds bucked the trend with net sales of $89 million, but overall mutual funds net redemptions year-to-date totalled $10.3 billion compared to $90 billion in net sales in the same period of 2021.
Mutual fund assets totalled $1.827 trillion at the end of August 2022. Assets decreased by $37.6 billion or 2.0% compared to July 2022.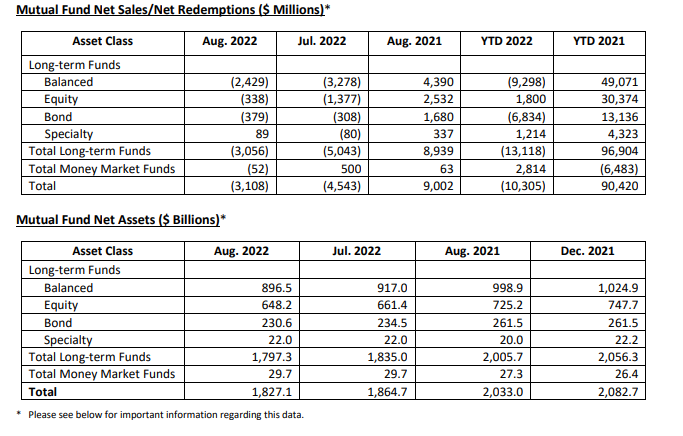 ETFs remain in focus
Meanwhile, Canadian ETFs maintained their winning position, with the near-$1.5 billion in net sales taking the year-to-date figure to $19 billion, however this is less than half the figure for the same period of 2021.
Equity ETFs led the pack with $1.2 billion in net sales with positives for balanced, specialty, and money market funds. However, bonds posted net redemptions of $347 million.
ETF assets totalled $298.7 billion at the end of August 2022. Assets decreased by $5.0 billion or 1.6% compared to July 2022.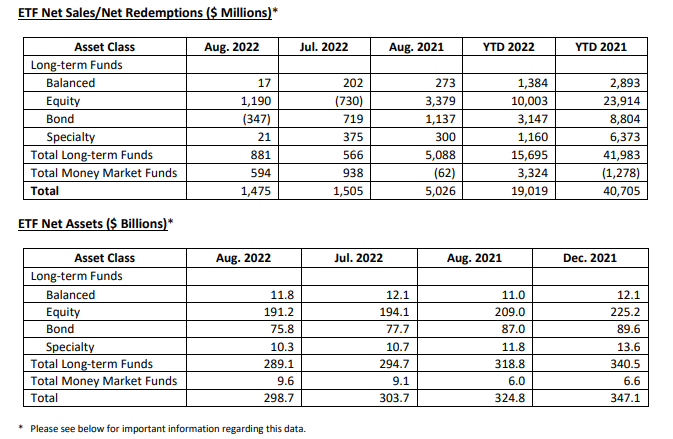 * Important Information Regarding Investment Fund Data:
1. Mutual fund data is adjusted to remove double counting arising from mutual funds that invest in other mutual funds.
2. Starting with January 2022 data, ETF data is adjusted to remove double counting arising from Canadian-listed ETFs that invest in units of
other Canadian-listed ETFs. Any references to IFIC ETF assets and sales figures prior to 2022 data should indicate that the data has not
been adjusted for ETF of ETF double counting.
3. The Balanced Funds category includes funds that invest directly in a mix of stocks and bonds or obtain exposure through investing in other
funds.
4. Mutual fund data reflects the investment activity of Canadian retail investors.
5. ETF data reflects the investment activity of Canadian retail and institutional investors