Two TSX-listed income funds have been merged into another one listed on the exchange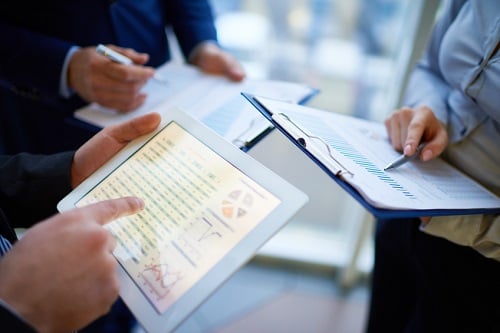 Middlefield Group
has successfully completed the previously announced mergers of COMPASS Income Fund and YIELDPLUS Income Fund into MINT Income Fund, with MINT as the continuing fund.
The mergers were done on a tax-deferred rollover basis; no costs associated with the mergers were imposed on the funds, as all such expenses were borne by the funds' manager, Middlefield Limited.
Following the mergers, units of COMPASS and YIELDPLUS, as appropriate, were exchanged for units of MINT using the relative net asset value per unit (NAV) of the non-continuing fund as compared to the NAV of MINT at the close of trading on the TSX on March 21. The exchange ratios and NAVs for each of the funds applied are listed below:
| | | |
| --- | --- | --- |
| Fund | Exchange Ratio | NAV |
| MINT | 1.00000000 | $7.07 |
| COMPASS | 1.69281793 | $11.97 |
| YIELDPLUS | 0.89235573 | $6.31 |
Based on the exchange ratios, former COMPASS and YIELDPLUS unitholders will receive an increase in their monthly distributions of about 35% and 19%, respectively. Those former unitholders will not need to take any action to be recognized as a MINT unitholder and to be positioned as a MINT unit trader on the TSX. However, those who wish to join the MINT distribution reinvestment plan (DRIP) will need to enrol in the said program.
Related stories:
Why optimism is back in Canadian energy stocks

CI Investments announces automatic preferred pricing scheme