Advisor outlines investment strategy and where he sees 'phenomenal deep value'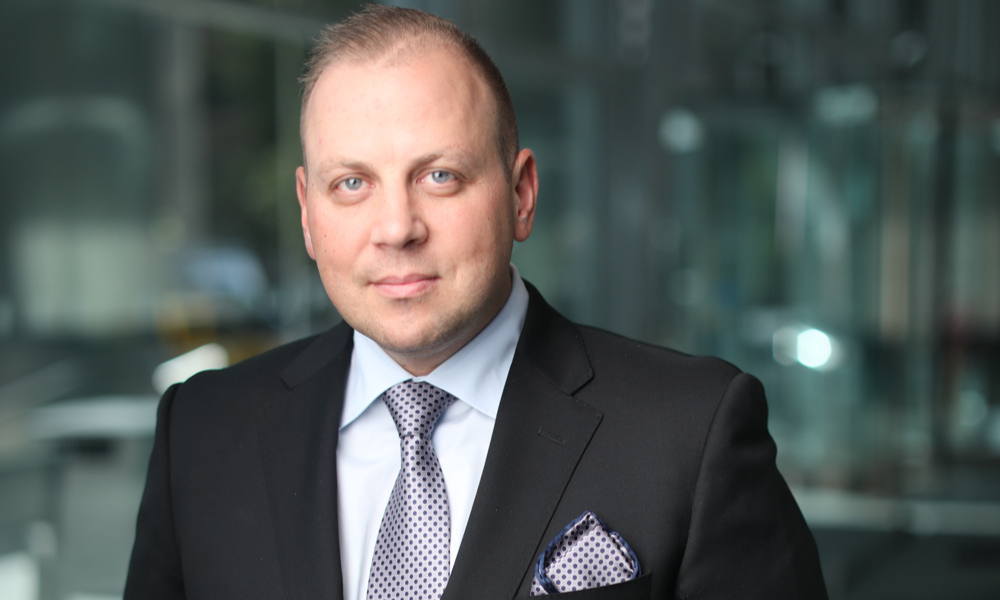 The marketplace continues to throw challenges in front of advisors and it's in those challenges that they'll find the opportunities for 2023 — but from MLD Wealth Management Group's enviable position of an "incredible amount of liquidity", those opportunities "will really have to be good to pry this cash out of our hands," says Chad Larson, senior portfolio manager.
"I love markets like this — we're going to have a strong year," Larson says, adding that he stands by his January outlook that the front half of the year will be choppy given the bull market isn't here yet, but he forecasts that in the back half the market will start to discount 2024.
"There's phenomenal deep value, dividend paying stocks trading at single turns and under double-digit returns of earnings, that make a lot of sense. This is going be a really fun year."
When it comes to investment strategy, Larson tries to stay high level but understands the desire to get down to the brass tacks of MLD's success in 2022. He attributes it to getting in front of the year by being underweight in tech and overweight energy, maintaining their place within the fixed income realm, and the strong relationships the group has cultivated with some of the best credit managers across the globe. MLD, which resides under the Canaccord Genuity Wealth Management umbrella, didn't suffer the drawdown the conventional 60/40 advisors did, nor the fate of those caught long on a lot of equity and tech especially.
Though early, Larson says the worst is over and MLD recently made a call on duration, adding long duration in anticipation that eventually rates will start to come down. This is where investors really got hurt, but in the wake of the fastest rate hike in modern history "there's a lot of opportunity for us on the rebound," he says, adding that he sees metals and materials as another area that will drive the market forward through phase three of the economic cycle.
"We're already seeing investors that have a meaningful gold weighting have an incredible start to January: the large cap golds are going to do great," he says.
Oil fields "are iffy right now," despite the fact they performed well over the last 18 months and served as a place that could be harvested by those who entered December needing to put some gains on the books. But that said, "we're seeing a lot of smart money starting to build along with trepidation."
"There are two sides of the coin that are very loud with what's going to happen with the demand picture and whether China maintains their zero COVID policy and demand ramps back up." Larson says. "But valuations are such that we remain exposed to the space."
Finally, not all tech is created equal: there are some phenomenal companies with recurring revenue, incredible balance sheets where valuations have been halved, and more that are free cash flow generating. Some statistics estimate over $3 trillion of dry powder in buyout private equity funds — and they're hunting profitable tech companies right now. Stick handling duration on the fixed income, as there's money to be made in that space, and really looking at sector allocations will be key.
"Our clients are wealthy, our job is not to be the 'rightest' in the room. We don't need to find the next Facebook and make our clients into deca- and centimillionaires — they are already — but our job is to preserve and protect their wealth and earn a fair share of market return."
And MLD is poised to do just that, Larson says, as things gain traction and he looks ahead to the twin priorities of expanding the business and continuing to provide value to clients.
"The pace at which we operate this business, the pace at which capital markets unfold, the pace at which things happen can very quickly distract you from your core principles, but personally I want to be a high-quality person in every area of my life," Larson says. "I'm only mid-career — I have a lot of runway in front — and the ambition is to maintain the calibre and quality at which MLD operates, and continue to help more and more people achieve positive outcomes."
Chad Larson's comments are solely his and not those of Canaccord Genuity Corp.