The announced changes encompass adjustments to fees, risk ratings, and investment strategies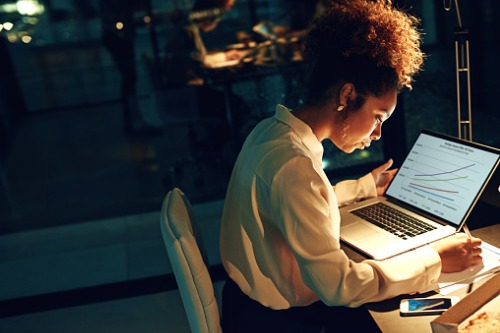 IG Wealth Management has announced changes to its mutual fund line-up and offering of iProfile investment pools.
Effective on or about June 30, annual management fees will be reduced for the following funds: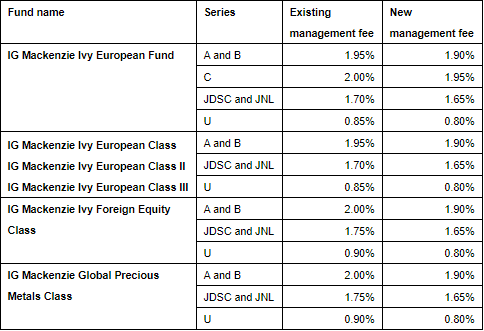 The firm has also made immediate risk rating changes to the Investors Global Financial Services Fund/Class, as well as the Investors Global Dividend Fund:

IG Wealth Management is also changing the investment strategies of IG Core Portfolio Class-Growth. Effective on or about June 30, the fund will have an expanded ability to invest in or gain exposure to equity and/or other asset classes, which includes being able to invest up to 100% of its assets in foreign securities.
The more flexible asset-allocation approach, the firm said, should allow the fund to more quickly respond to changing market conditions in line with its investment objective.
The Trust Agreements for the following iProfile Pools will also be amended effective on or about October 21:
iProfile Canadian Equity Pool
iProfile U.S. Equity Pool
iProfile International Equity Pool
iProfile Fixed Income Pool
The change will also affect the iProfile Canadian Equity Class, iProfile U.S. Equity Class and iProfile International Equity Class, which invest in the above indicated iProfile Pools.
Among other things, the amendment will reflect a strategy change that removes the predetermined mandate exposure, allowing the iProfile Pools to actively shift investments without having to provide their security-holders with advance notice. With that change, each iProfile Pool will gain added flexibility that may open greater portfolio-management opportunities, including quicker response to changing market conditions and efficiencies in portfolio management.
The iProfile International Equity Pool will also add a new International Small Cap mandate, which provides exposure to common shares of small-cap corporations outside of Canada and the US through other IG Wealth Management funds or funds issued by the firm's affiliates, effective on or about October 21.
Follow WP on Facebook, LinkedIn and Twitter