Fintech provider and wealth firm leaders share how collaboration has improved client-advisor relationships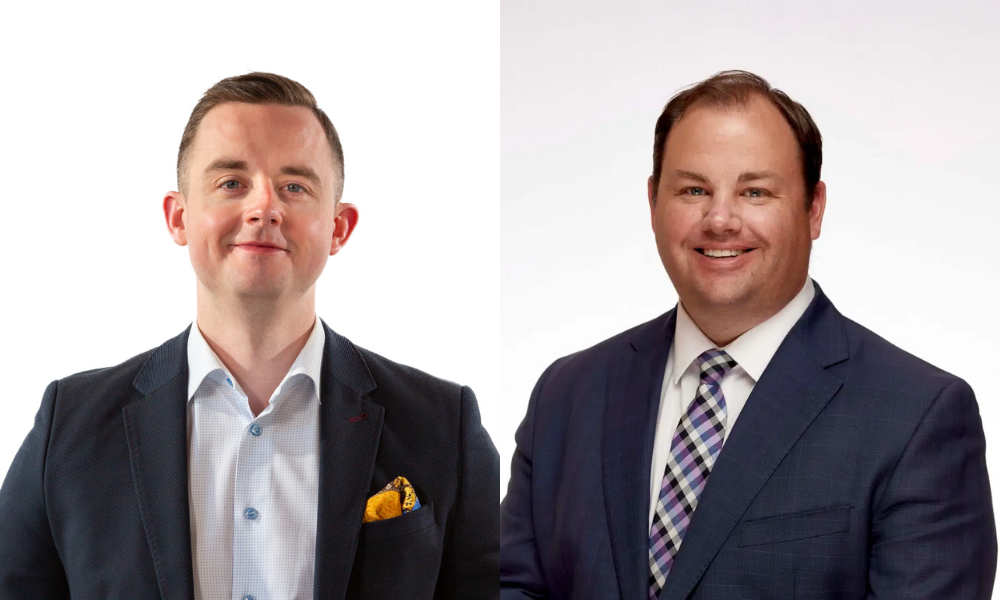 It's been almost two years since IG Wealth Management partnered with CapIntel to provide its advisors with a modern technology platform – and by all accounts, it's been a fruitful journey.
"We've seen really strong adoption across IG Wealth. Importantly, we've also seen continued collaboration and investment on the executive side," says James Rockwood, founder and CEO of CapIntel (pictured above, left). "I think we've moved beyond a supplier-customer relationship into more of a partnership."
According to Rockwood, the two firms regularly meet to discuss their strategic objectives not just for the next quarter, but over the next few years. Through those discussions, they find opportunities to coordinate their respective business plans and help each other achieve certain goals.
Brent Allen, head of Strategy and Business Operations at IG Wealth, says the communication with CapIntel has also created a virtuous and effective feedback dynamic.
"A decade ago, you might buy an enterprise technology product, and nothing would change for three years," Allen (above, right) says. "With CapIntel, there's constant evolution. You're getting new features, not every three years, but every three months. … We look at it as something that's almost alive."
According to Allen, CapIntel's platform has significantly reduced the compliance burden for IG's advisors, which has come into sharp relief in light of the client-focused reforms. With three thousand advisors each making plans for dozens or scores of clients, he says the ability to access information on thousands of investment funds and ETFs is critically important.
"Instead of them having to monitor for changes in a client's underlying investments – maybe it's a change in risk rating, price, portfolio management, strategy, or something else – we do all that," he says. "We send them curated lists and notifications, which are specific to the advisor and their clients. When material change reports are filed, they find out the next day."
With more hours freed up in their workday, Allen says advisors are able to bring more depth to their relationships, help clients set goals and navigate important decisions, and focus more on financial planning. The technology also goes far in bringing clients peace of mind and more confidence that their investment choices support their financial objectives.
CapIntel's tool also includes presentation modules that help ensure advisors make investment recommendations to clients in a consistent and compliant way. The modules can also be personalized to the client's need, as advisors can customize them to be as detailed or simple as necessary.
"Advisors can have more comprehensive discussions with clients about their investments, because the information that they have is very easy to get," Rockwood says. "They can also match the information they give to a client to the client's sophistication."
"The advisor can configure information for clients, or present data as charts, tables, or graphs," he says. "When a presentation is finalized, it's automatically saved in our advisor CRM solution, so the advisor, the client, and our compliance department can review what was discussed."
Having a record of investment recommendations saved digitally, Allen says, also enables more continuity of service. As advisors age out of the industry and younger wealth professionals take over client relationships, he says it's vital for them to have a years-long retrospective view of the advice the clients received, and how their financial plans may have changed.
"Ten or 20 years from now, they need to be able to look back and and ask 'What was the discussion in 2023 when interest rates were high? What did they talk about, and what was their strategy? And then five years later, how did that change?'" he says. "It gives you that that history of the client relationship so that we can see how it evolves over time."