CI Investments executive on how advisors should approach price war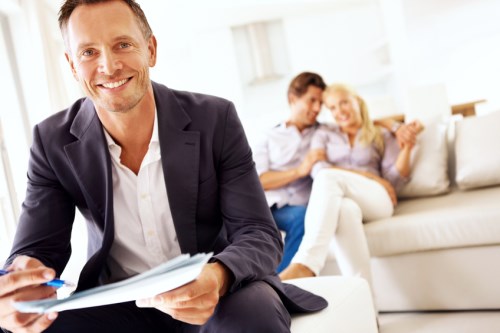 Personal relationships lie at the heart of an advisor's ability to provide value and steer clients away from the pitfalls of emotional investing.
That's the view of Roy Ratnavel, EVP, head of sales, CI Investments, who believes an active approach will be crucial in "smoothing out the ride" in times of increased volatility.
The firm will be hosting CI Active Advisor Forums at 14 cities across the country from April 30 to May 17. Its premise is based on expert market knowledge and sharing advice for success, with topics including global equities, fixed income and digital innovation.
Ratnavel believes that the market drop in February was a stark reminder that investing is not as easy as it's been made to look during this extended expansion.
He said the price war and rise of robo-advisors have led many people to question the value of professional advice. That, he believes, is about to change.
He said: "When markets are up, investing looks easy and risk is far from an investors' mind, so it's natural for them to wonder 'why would I pay for advice'? The answer to that question becomes very clear when markets experience volatility like they did in the first quarter of 2018.
"Managing market risks and being able to effectively anticipate and position portfolios to minimize the impact of a down market is hard and it takes a great deal of expertise and experience. Qualified advisors have those skills, and they pay off for investors."
Ratnavel believes that an advisor can separate themselves from competition over fees through building personal relationships with clients and gaining a deeper understanding of their complete financial picture.
He added that an active approach allows clients to participate in market highs and be protected during the lows, ensuring they can "sleep at night".
He said: "With a personalized plan in place, advisors offer invaluable direction and services to help their clients stay on track through even the most challenging market conditions.
"There is a place for passive investment and robo-advisor options, but they aren't silver bullets and they won't work for every investor in every market. Active investing is a proven approach for smoothing out market peaks and valleys, while professional advice helps investors achieve their financial goals."
That personal touch will be an increasingly vital part of an advisor's armoury. This helps them recognize the warning signs of a client reacting to headlines and single pieces of information rather than sticking to their agreed financial roadmap.
Ratnavel said that a good relationship will ensure a client sticks to the plan rather than letting their anxieties get in the way, increasing the likelihood of negative consequences down the line.
This all ties into the importance of adding value to your client and making sure that personal, active approach stands out in an increasing crowded market.
He said: "By taking the time to truly understand their clients' needs and goals, advisors can offer a wide range of services to help them stay on track. Whether that is tax, estate or retirement planning, advisors have the experience, expertise and understanding to benefit their clients.
"I work to help advisors develop their skills on these fronts by offering education and information shared through our Tax, Retirement and Estate Planning team and our Strategic Business Development team.
"Advisors can also serve as an emotional anchor for their clients through all life situations and all types of markets, reminding them that the key to surviving even the most challenging markets is not to read the headlines, but to read the horizon. That means asking questions like: where do you want to be five, 10, and 20 years from now? What are your life goals? What type of retirement do you want to enjoy?
"When it comes to the increasing transparency around service fees, the key is to be up front with clients and show that nothing is hidden, then quantify the range of services and insight they provide to show the clear value of what they are paying for. Advisors offer undeniable value in the form of smart financial planning that is built and carried out with an eye for the long term."
The CI Active Advisor Forum schedule is: Edmonton (April 30); Vancouver (May 1); Kelowna (May 2); Calgary (May 3); Regina (May 4); Winnipeg (May 7); Ottawa (May 8); Richmond Hill (May 9); Burlington, Toronto (May 10); London (May 11); Halifax (May 14); Moncton (May 15); Montreal (May 16); and Quebec (May 17).
Related stories: