Advisor gives his verdict on the state of the stock market and the current "apathy to risk"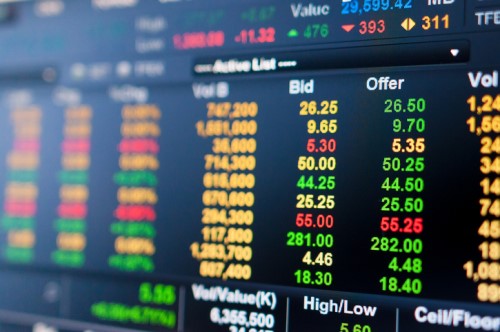 The US stock markets continued to claw back ground yesterday after the global sell-off but one advisor believes "greed has taken over" this deep into the bull run.
Jason Pereira, senior financial consultant at Woodgate Financial and IPC Securities Corp., said last week's volatility was overhyped and a "technical correction" that everybody needed. He added that the real question was why it took so long to happen.

Celebrating our industry successes in the wealth management industry
Pereira watched the media frenzy knowing his clients were well-briefed and diversified but said advisors who pride themselves on being "market-timers and traders" were given a rude awakening by a dose of reality.
Pereira said: "We are so deep in this bull run in the markets, real estate, bitcoin and weed – until the correction – that I haven't seen this kind of apathy to risk for a long time.
"I haven't seen people dismiss the possibility of loss so readily. Greed has taken over and maybe this is a bit of a wake-up call, which I'm grateful for because, frankly, everybody needed it."
He added: "Some advisors forgot what downside looked like. They had so many years of upside and chasing weed stocks, cryptocurrency and all this other crap that in 2017 you could have bought almost anything and 'made money'.
"It was literally so frothy, you could have bought any market and made money and everything was always hitting an all-time high. That's when the suckers get attracted to the game and that's when people forget that this sort of thing is even possible."
Pereira joked that he lives by the mantra that when cabbies start giving him investment advice, the end is nigh and says that watching people continue to throw money at an overpriced stock market is a sign investors have lost sight of risk.
He said: "Honestly, when I start hearing clients tell me that everything is different [this time], I start pulling my hair out because it's like, I haven't heard this since the tech bubble. It's never, ever different. It always explodes the exact same way because human behaviour is the exact same."
Pereira said he has been warning clients about a major correction for some time and that the majority of his portfolios, because of risk tolerance, contain between 40-60% of bonds and also have exposure to other global markets that may not have been affected as badly. He says he has employed continuous rebalancing, with investors taking some profit off the top in the process.
"It goes back to the fundamentals," he said. "If you are just chasing returns, you are going to get burnt one way or another. If you are aligning your portfolio to service your goals and not taking out more risk than you can handle in order to meet those goals, then this is normal. You are going to have these periods."
The Toronto-based advisor also voiced his concern at the effect the slowdown in the real estate market, and the 20% correction since its April peak, could have when coupled with rising interest rates and consumer debt.
According to the Canadian Press, December and January marked the lowest number of sales in three years, with analysts forecasting the market to continue to dampen.
Pereira said: "Canadians have been using their real estate as a bank machine. House prices have been going up, they have been buying more stuff, consolidating their credit cards and other debt on their mortgages at a lower rate, and once the real estate prices stop going up, the music stops.
"So when that stops and the housing market stops driving our economy, that's recession territory potentially."

Related stories:
What's next for the global stock markets?