Leader of Sun Life's retail-focused business on aim to deliver a 'continuum' of client advice and service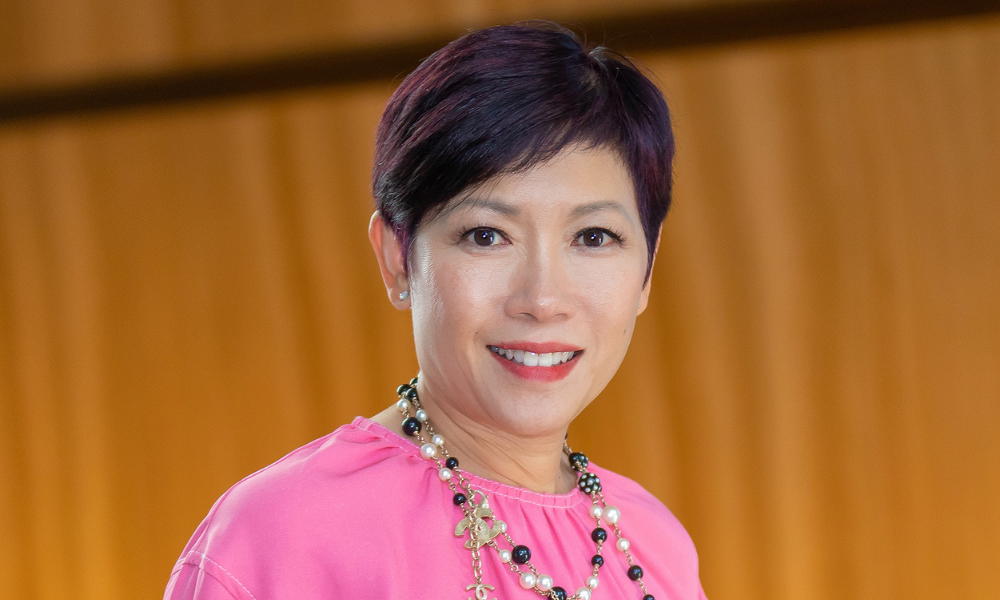 After being named one of Canada's most powerful women in 2020, Rowena Chan didn't break her stride taking on an expanded role for Sun Life's new retail client-focused business. It's been a little more than a year after she took the position, and her passion and zeal for the job still ring clearly.
"It is really all about putting clients at the centre," Chan, the president of Sun Life Financial Distributors (Canada) and senior vice president, Retail Advice and Solutions, told Wealth Professional. "We provide retail clients with financial advice anchored on a plan, and deliver suitable and innovative solutions to help them live healthier lives and achieve lifetime financial security."
According to Chan, the integrated business is focused on providing a complete continuum of offerings and service to clients on their wealth, protection, and health journey. To deliver on that commitment, Chan has an expansive purview that includes four critical spheres of responsibility.
On the product manufacturing side, she has responsibility over Sun Life's life and health insurance suite – including a pilot program for an end-to-end solution to improve access to insurance for Canadians living with diabetes – as well as its investment solutions offerings.
"Based on LIMRA results, we've had the largest market share in life insurance sales for 10 quarters in a row," Chan says. "On the wealth product front, we're continuing to enhance our MFDA product shelf with ETFs and alternative investments, and we're in the process of building an IIROC platform."
Her second core responsibility revolves around Sun Life's omni-channel distribution continuum that includes digital, hybrid (Digital + Human), and dedicated Face to Face. Aside from addressing Canadians' myriad preferences, she says having that multi-faceted footprint allows the firm to move alongside clients as they move up in their financial life journey.
"Their needs may get more complex. Their preferences may change," she says. "We're capable of being with them as they move from one channel to another, and we can provide advice and support through their lifetime, as well as some who even have intergenerational needs."
The third item in Chan's mandate, ease and convenience, places an emphasis on digital capabilities for both the firm's advisors and end clients. Last year, Sun Life launched a best-in-class digital financial planning solution in partnership with Conquest Planning. That includes a client portal where clients can view and interact with their financial roadmap to see how much progress they've made on their financial and wealth goals, as well as the strategies and to-do items they need to adopt and work on.
On the advisor front, Sun Life has also introduced a tool that leverages bots and the firm's CRM system. In one click, advisors can automatically generate a report to prepare for their client meetings that draws data from five different information systems.
The last piece of her mandate, talent, plays naturally to her record as a champion for diversity in the workplace. By helping to create a diverse, equitable, and inclusive culture for Sun Life's talent, Chan is aiming to build a space for advisors and colleagues to be their true best selves.
Women are an important segment of the firm's diversity push. In a recent report, Sun Life highlighted statistics showing that only 15% of advisors in Canada are women, and Canadian women are expected to control $4 trillion in assets in five years. As women are more comfortable taking advice from advisors of the same sex, there's a growing urgency to onboard professionals to guide them on their wealth journey.
"Within our propriety advisor workforce, 36% are women, so we're leading in the industry. But the work is not done," she says. To build on that, Rowena is engaging her female advisors for suggestions on women-specific events, content, and materials that speak to their unique challenges and needs.
"We want diversity of thought," Chan adds. "It's important for us to hear from a variety of experiences and perspectives, so we can come up with better solutions for our clients.
"Since the COVID crisis, I think more people have really come to appreciate the interconnections between financial security, physical health, and mental health," Chan says. "At Sun Life, we have built up a wealth of resources, including online, advisors, educational materials, and campaigns to raise awareness. We're focused on helping Canadians in a holistic way, connecting all those pieces of their health and wellness picture."