A new survey looks at the vital elements of trust — and how most financial advisors lose it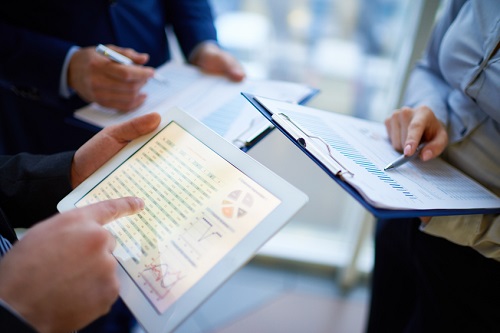 A new survey by the CFA Institute has revealed that trust in financial advisors is on the rise, but so are investors' expectations.
"Our survey data, gathered by Greenwich Associates, finds that trust levels among investors—institutional asset owners and retail—have risen since 2016," said Paul Smith, president and CEO of the CFA Institute, in the report titled The Next Generation of Trust.
The survey, which included 3,127 retail investors from 12 markets with at least US$100,000 in investable assets, revealed that trust in the financial-services industry rose in Canada, which had a 51% trust rating — only slightly higher than the US (48%). The highest trust rating was observed in China (70%), while the UK and Australia were tied for the lowest rating (31%).
Retail investors were asked about the importance of seven specific actions investment firms could take to build up trust, as well as how satisfied they were in those aspects. Among those, the most important were the full disclosure of fees and other costs (84%) and the presence of reliable security measures to protect data (84%); investors were slightly less satisfied when it came to fee disclosures (48%) than they were with data security measures (55%).
The other actions the survey asked about were:
Being forthright about disclosing and managing conflicts of interest (80%);
Providing easy-to-understand investment reports (80%);
Generating returns similar to or above a target benchmark (78%);
Charging fees that reflect the value clients get from the relationship (74%); and
Employs investment professionals with credentials from respected industry organizations (73%)
Whether they're dealing with a person or a business, retail investors don't grant their trust. From those surveyed, 46% said their trust has to be constantly earned and maintained over time. That's compared to only 29% that said they give the benefit of the doubt once the other party shows they can be trusted, and just 24% who assume the other party is trustworthy by default.
And while a lot has been said about retail investors' sensitivity to fees, only 28% of those polled said they'd leave their investment manager over fee increases. Instead, 47% cited underperformance; 43% referred to lack of communication/responsiveness; 40% pointed at data/confidentiality breaches; and 26% talked about the departure of their financial advisor from his/her current firm.
Technology was also a factor in augmenting trust, though its added value differed across varying age groups. Among respondents aged 25 to 34, 70% said increased use of technology has led them to trust their advisor more; that number decreased among the 35 to 44 (54%); 45 to 44 (33%); 55 to 64 (26%); and 65+ (18%) age brackets.