Andy Mitchell on the work to be done around ESG disclosure, CRM3, and the New SRO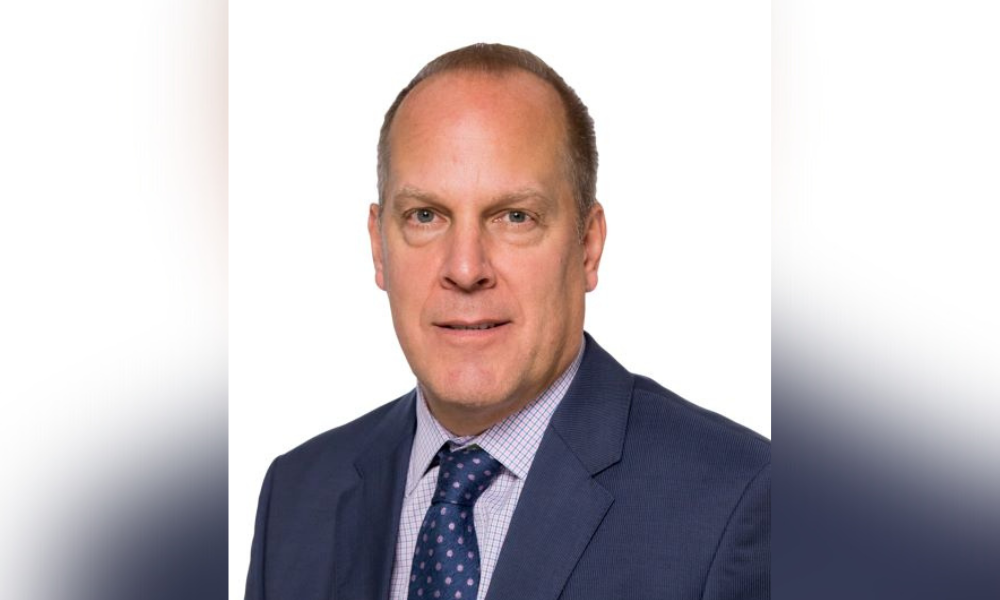 It's been barely two months since the Investment Funds Institute of Canada [IFIC] welcomed Andy Mitchell as its new CEO. But as a veteran with experience from across different parts of the industry, he is taking on his new role with confidence.
"The current economic and geopolitical environment has caused some challenges for us as an industry," he told Wealth Professional. "I bring some perspective, having a background in both the dealer side and the fund manufacturing side, to help our members and the industry get through some of these challenges."
Mitchell has no illusions of cleaning things up as the new sheriff in town. He acknowledged the role IFIC's "passionate, engaged board" and its "wonderful staff" have played in easing his transition so far, and highlighted the contributions of IFIC member firm representatives to steer various committees aimed at improving the industry and fostering better investor outcomes.
"When they leave those meetings, they're actually going back and competing with each other," he says. "To me, it's a great show of collaboration that really shines through at IFIC."
With its broad membership and data research across a huge swath of Canada's mutual fund and ETF space, Mitchell says IFIC has seen a clear expansion in products that are fit for specific investor outcomes. One clear trend has been ESG and responsible investments, which have filtered down to the retail side after getting mainstream attention among institutional investors globally.
"There's more work to be done on ESG disclosure, not only in packaged investment vehicles, but also in corporate issuance and disclosure," Mitchell says. "I think we've made great progress through the new benchmarks and criteria that [the Canadian Investment Fund Standards Council] has put out … [It's going to] help build a better framework for the investment fund industry in Canada."
After extensive consultations and studying existing frameworks in Canada and elsewhere, CIFSC has developed a set of guidelines to classify responsible investment funds across six categories. In January, it published a list showing how nearly 400 Canadian investment funds map across those categories. To help educate both advisors and investors, IFIC recently held a webinar in cooperation with CIFSC on how to apply the guidelines for investment recommendations and decisions.
Another priority for IFIC is cost transparency. Seven years since CRM2 was implemented across Canada's investment fund industry, Mitchell says the institute is keeping tabs on the progress made through its continuing research, including its annual Pollara surveys of fund investors.
The next big item, which will impact all stakeholders including dealers, advisors, and clients, is the expected arrival of total cost reporting rules in mid- to late April. That will give investors a larger, more harmonized disclosure of information relating to their financial assets including mutual funds, ETFs, and segregated funds.
"That'll be a major implementation project. … I think we'll see more and more alignment among our fund manager and ETF manufacturing members," Mitchell says. "The industry is 100% supportive of total cost disclosure. IFIC has fully supported expanded cost reporting to investors, and has publicly advocated for it all the way back to 2017."
He emphasized the continuing active engagement of IFSE Institute, IFIC's educational arm, with respect to the framework and scope of advisor proficiency requirements. He says IFSE as well as other education providers are standing by for new developments as the New SRO builds out their framework with the goal of enhancing the investor experience and improving investor outcomes.
"The industry was well aware [the New SRO] was coming, but firms are continuing to work through how to streamline their registration for dual platforms," Mitchell says. "Are they going to offer all product types? What's their back office and technology like? How do they review their KYP and KYC processes through technology?"
While the pandemic's devastating impact continues to be felt to this day, one silver lining was how it accelerated automation and technology adoption across the industry. That has helped fuel advances in client onboarding and sharing information with clients, which Mitchell says will continue to be part of IFIC's conversations with members.
Staying on the theme of digitization, he reiterates IFIC's support of the access equals delivery model. There are a number of initiatives under way, but he says "there's a lot more work to do" to achieve innovation and automation "not just for the benefit of one market participant, but all market participants."
With inflation still weighing on Canadians' wallets and minds, Mitchell says the industry must not let up on its efforts to build investor confidence. That should be the guiding objective as it continues to pursue advances in technology, total cost reporting, education, advisor proficiency, and other priorities.
"I would encourage product manufacturers to think about solutions around retirement income and decumulation," he adds. "[We have to] make sure that those solutions are fit for purpose for those that are going into retirement, ideally in a tax-sensitive way."