IFIC President and CEO Paul Bourque speaks out on the organization's proposal to discuss CRM3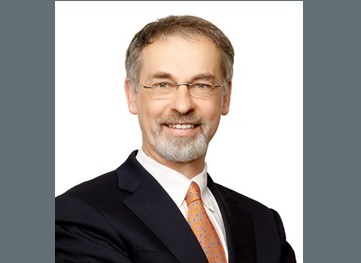 The Investment Funds Institute of Canada (IFIC) recently said its members are prepared to discuss CRM3, which would expand disclosures to investors to include the full management expense ratio (MER). IFIC President Paul C. Bourque spoke with Wealth Professional to provide a fuller context for their statement.
The IFIC's letter requesting for a meeting on CRM3 was sent on April 21, addressed to CSA Chair Louis Morisset as well as the heads of the MFDA and IIROC. Have they responded?
We haven't got a response from the letter we sent on Friday. I wasn't really expecting to get a response quickly, because I know how full the policy agenda is with the CSA and the SROs [self-regulatory organizations]. They have a lot on their plate and they're trying to organize it all. I'm sure they're going to discuss our proposal and get back to us in due course when they've thought about the priority they want to give it.
There's an accepted view that increased disclosure requirements tends to put pressure on fees, which is causing some advisory firms to struggle. Do you think a move toward CRM3 would add to that pressure?
I tend to view it in terms of competition. To the extent that the competitive forces are alive and well and working in the Canadian marketplace for investment products and services, prices will continue to go down. Fees and costs will go down. I just think it's a natural part of a competitive marketplace, and it is absolutely expected that firms will disclose their fees to inform the public that they're as competitive, or more competitive, than their neighbours.
Was the declaration that your members are ready to discuss CRM3 proactively pushed by your members, or was it more from an internal discussion?
There was a discussion internally. It was a board discussion: we have a strategic planning meeting in January of every year, and that's where the discussion occurred. The board was very supportive of moving forward with full disclosure of all costs and fees — not just the fee the client pays to the dealer, not just the fees that the management company may pay to the dealer, but also the costs of the MER as well. It was very strong support for giving investors the full cost of investment ownership.
You also said that pushing for CRM3 would be useful in harmonizing with enhanced disclosure in the insurance industry, which is being proposed by the Canadian Council for Insurance Regulators (CCIR). Did you discuss your thoughts with them or were you just taking note of public comments they've made?
We were focused on the public comments of the CCIR, the insurance regulators. They've been consulting on different disclosure options and the best way forward. An insurance product and an investment product have the same economic outcome, and it makes sense that the costs and fees for those products be disclosed in a similar manner; that gives the investor the best opportunity to contrast and compare.
We're following very closely what the Canadian insurance regulators are doing. We know that the insurance regulators and securities regulators are discussing this issue; they meet regularly, and we're encouraging that process to go forward so that when we implement CRM3, it will be not just for securities, but also for insurance products like segregated funds.
Your organization has suggested that CRM3 discussions could proceed even without the results of CRM2 studies the CSA may be doing with regards to its impact on the industry. Do you believe that CRM3 discussions would take so long that it would be worthwhile to start as early as now?
I think that the research that the CSA is doing on the impact of CRM2 is important research, and I'm happy they've undertaken that project. The Investment Funds Institute of Canada (IFIC) will be assisting them in part of the project in evaluating the point-of-sale disclosure with data we'll be providing.
But like the CSA, we think we need to keep moving forward. The results of the CSA research won't be available until I think 2021, so we want to move before then, and we think it makes sense to do that and to continue to monitor the impact that these disclosure improvements have in terms of client outcomes and investor awareness of fees. We're very enthusiastic about moving forward in parallel with the research as well as all the other regulatory initiatives that are moving forward.
For more of Wealth Professional's latest industry news, click here.
Related stories:
IFIC ready to roll on CRM3 talks
Have your clients received their new-look statements yet?