Responsible Investment Association's new CEO sheds light on ongoing work to help fill Canada's RI advice gap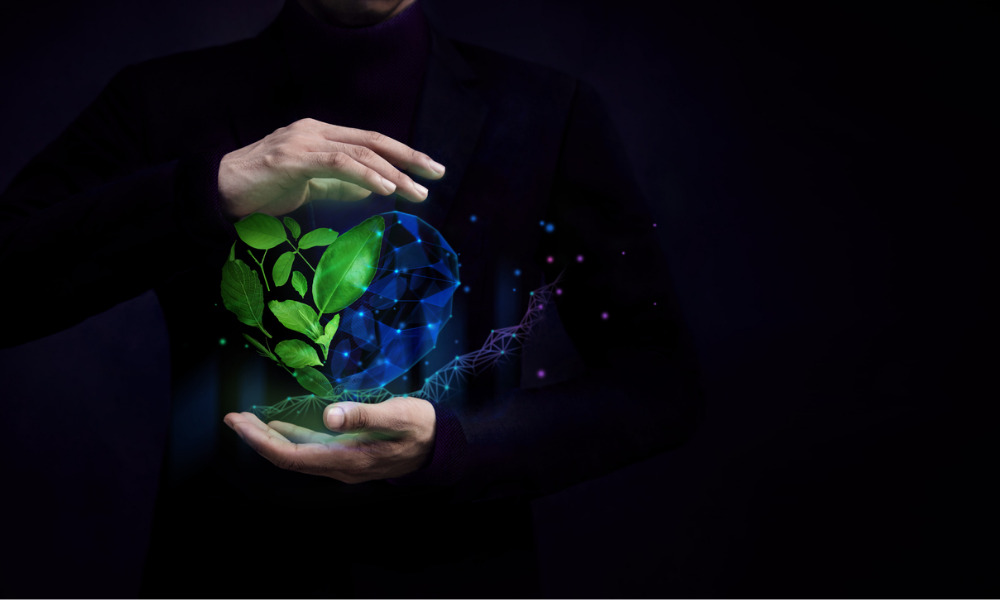 For anyone who's followed the Canadian wealth management space over the past couple of years, the continued growth of responsible investment (RI) products and demand among investors isn't exactly piping-hot news. But alongside the exponential growth in RI, there's also been a trend of advisors equipping themselves with the knowledge needed to keep up.
"Across the board, we've observed that our RI programs are experiencing strong growth over the last several years, which is a reflection of the continued interest in responsible investment and sustainability more broadly, as well as our membership's commitment to ESG and sustainable finance," said Patricia Fletcher, who stepped in as CEO of the Responsible Investment Association (RIA) in February.
According to Fletcher, there are currently 2,300 advisors who hold the Responsible Investment Specialist (RIS) credential, with several hundred aspirants currently conducting coursework; during the past three years ending in January 2022, she says the number of RIS credential holders grew by 184%. To help meet the demand for education from advisors, the RIA launched its Digital Academy, featuring refreshed and updated course material. The association also plans to continue expanding its course offering as the space evolves.
The opportunity for financial advisors and planners armed with responsible investment knowledge has been clear for some time.
In the RIA's 2021 Investor Opinion survey, which focused on individual investors, 77% of respondents said they want their financial service providers to inform them about RI investment opportunities that are aligned with their values; however, only 27% said they'd ever been asked if they were interested, and just around one third said they currently owned RI products in their investment portfolios. And in the previous edition of the survey conducted in 2020, 75% of respondents expressed an interest in getting RI options from their financial services provider, but only 28% said they'd been asked.
"We're also seeing new guidelines coming through like those from the Investment Industry Regulatory Organization of Canada, which encourages advisors to include questions about their clients' personal values and ESG preferences in their KYC processes," Fletcher says. "Our hope is that this will turn into a best practice for advisors."
Last year, the RIA also conducted an Advisor Opinion survey, which found advisors' knowledge about ESG and responsible investments seemed to be lagging behind. While 85% of the survey respondents said they were very or somewhat comfortable initiating a conversation about responsible investments, one fifth of advisors who rated their RI knowledge as excellent or very good did not correctly identify three true statements out of 10 statements made about responsible investments.
Over the course of the pandemic, a plethora of ESG issues have become top of mind among the general population, and those concerns are making their way into advisor-client conversations. If investors realize they can help make a difference without compromising their returns or financial goals, Fletcher believes it will be a potent catalyst for advisors to step up their capabilities in providing RI advice.
"From the work that we're doing with various fund groups, I can see there's been a proliferation of new products," she adds. "There might have traditionally been hesitation around lack of comparability or ambiguity, but I think the numerous regulations and guidance that have come out has helped dissipate that."
With the ESG disclosure proposal unveiled by the Canadian Securities Administrators in January, the new draft RI identification framework from the CIFSC, and a set of proposals for a global baseline of disclosures released by the International Sustainability Standards Board, Fletcher believes advisors will get more comfortable with recommending ESG-oriented investments to their clients.
To remain relevant and competitive in the current landscape, she encourages advisors to expand their offerings of products and advice to include RI. In line with that, she says the RIA has partnered with several of its members to help dealer networks looking to educate their advisor teams and networks about responsible investing.
"There is a lot of interest in aligning retail investors' interests and appetite for considering ESG factors in their investments with the advisors' ESG and product knowledge," Fletcher says. "I think that we're going to continue to build on that and amplify those opportunities."