Former rep used some of money to pay his taxes, MFDA says he did 'significant damage' to capital markets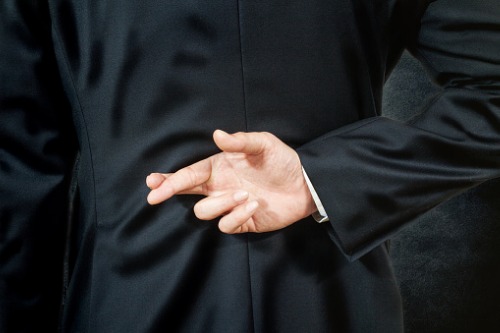 The MFDA has slammed a former advisor for causing "significant damage to the integrity of the capital markets" after conning investors out of at least $1,360,000.
Christopher Lee admitted misappropriating, or failing to account for, the money, which he solicited or received from at least 12 clients and seven individuals. He was banned for life from working for an MFDA firm and fined $1,463,400.
From December 13, 2000 to October 13, 2017, when he resigned, Lee was registered in Ontario as a dealing rep with Quadrus Investment Services. He was also licensed to sell insurance products and was contracted as an insurance advisor with London Life.
During the time of the violations, Lee conducted business in the Nepean area as part of the Moore Wrinn Financial Group. He is not currently registered in the securities industry in any capacity.
From July, 2012, Lee advised investors of a "special opportunity" that he said had a guaranteed rate of return of 4% or 5% per year. To invest, he had them write a cheque or obtain a bank draft payable to one of two corporations, 2332244 Ontario Inc. or 8616574 Canada Inc, which Lee had incorporated.
The MFDA cited as an aggravating factor the fact that, when investors had insufficient funds, Lee arranged for the Investors to redeem existing mutual fund or insurance investments and provide a post-dated cheque or bank draft to transfer the monies after the redemptions settled in the investors' bank accounts. In several instances, the investors incurred deferred sales charges or other fees to redeem their existing investments.
In one instance, Lee obtained a bank draft payable to the Receiver General which the Respondent used to pay his taxes. In another instance, he received cash directly from an investor. In all cases, Lee told investors they were investing in the "special opportunity" when he was actually the money to pay personal expenses.
In the rare instances when an investor requested to redeem their investment, he obtained the funds for the redemptions from funds misappropriated from other investors. In total, the respondent repaid $22,750 to investors.
Occasionally, he provided investors with a Moore Wrinn Investment Summary, in which he identified the fictitious investments, including their purported growth.
Lee did not disclose to Quadrus any of the dealings or that he was soliciting clients or individuals to invest in off-book investments.