Dr. Steven Grover of McGill University details importance of wellness programs at work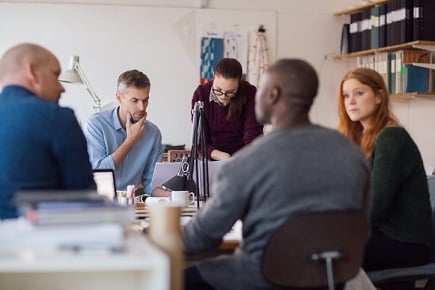 While Canadian health care is generally regarded well internationally, a distinct lack of wellness programs tarnishes that reputation somewhat. That's the view of Dr. Steven Grover, professor of medicine at McGill University and the senior author of a new study on workplace wellness.
"We focus on exercise not because my colleagues or I are exercise nuts, but for two reasons. One is that less than 20% of Canadians in any age category are truly physically active – 30 minutes for five days a week. Low physical activity is a real problem in our country, as it is in most western societies. The second reason is that you can pretty much teach anyone how to exercise safely."
Grower is the director of the McGill Comprehensive Health Improvement Program (CHIP), an initiative he started in 1995, and an early prototype for many of the wellness programs favoured by insurance companies today. His most recent work was in collaboration with Merck Canada, who launched LIVE IT in 2014. The program encouraged employees to adopt a healthier, more active lifestyle, and participants who completed a second health assessment after the first year showed significant improvements in blood pressure and sleep quality, as well as reductions in stress and fatigue.
The results came as no surprise to Grower, who is a long-standing advocate for wellness programs in the workplace.
"It is very inexpensive, it is very low tech, and there is a wonderful thing about getting a patient actively involved in their own care," he says. "It is making them an active participant rather than just going to their doctor and saying they have high blood pressure, high cholesterol, are developing diabetes and asking for medications for all those problems."
The benefits of physical fitness extend far beyond the aesthetic too, as Grower explains.
"The benefits are huge, both in physical and mental health," he says. "If you look at the black hole mental health services are in this country, the ability to offer people anything that can improve their mental health has to be worth something."
For programs like LIVE IT, or indeed insurance-driven efforts like Manulife's Vitality, success often rests on developing a sense of community. It's why workplaces make the perfect breeding ground for such initiatives, believes Grower.
"Building a community is part of what we think makes a program engaging and sustainable, and a workplace is a great community," he says. "If you are overweight and don't believe in doing any of this stuff, but you watch someone else who is overweight that loses 25 pounds, that's a great way to get you engaged."
There is no reason why this sort of program can't be used in other settings, explains Grower, who would like to see wellness programs rolled out in other areas.
"If a company makes this a priority, gives up space and puts some money in," he says. "It completely transforms the culture of that community. What is interesting is if we can replicate these things outside of the workplace in other types of community settings – apartment buildings with a lot of elderly people, assisted living homes."
Related stories: