Strategic refresh reinforces steadfast commitment to clients, along with long-term vision of togetherness with partners and advisors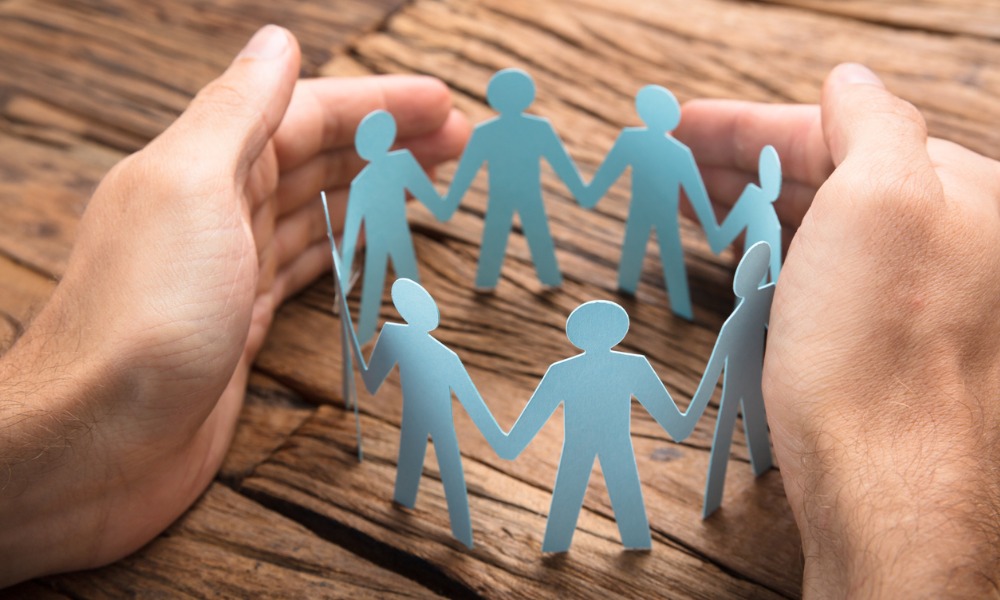 Honouring the past while pivoting into the future is no mean feat, but that's exactly what one of Canada's oldest financial institutions is doing.
With a history that stretches back for over a century, the Equitable Life Insurance Company of Canada is unveiling a new brand identity, signifying its steadfast commitment to clients as well as its forward-looking vision with partners and advisors.
"Over the last year or so, we've gone through a bit of a strategic refresh," Donna Carbell, EVP Individual Insurance and Brand Impact, told Wealth Professional. "The brand really is a reflection of all of this strategic work that we've been going through, and it just reinforces the positive impact that we have across the organization."
Over the past two years, the company has unveiled some beneficial and positively impactful insurance solutions for clients. That includes a lineup of ESG index segregated funds, its Equitable Generations universal life offering, and the Equitable EZBenefits solution, a group benefits offering tailored for small businesses with two to 25 employees.
The company has also made several moves to benefit advisors and other partners working with it, including a partnership with CapIntel to support personalized recommendations by wholesalers and advisors, and a digital tool for advisors distributing the Equitable Generations universal life product to clients.
While the company's registered name remains the same, it's shortening its brand name to Equitable. As explained by Fabien Jeudy, president and CEO, that shortened brand name reflects what has always been its defining attribute as an organization.
"At Equitable, we champion the power of togetherness. It's a mindset that drives our behaviours, decisions, and actions to power equitable outcomes for our clients, advisors, and partners," Jeudy said in a statement.
As a 103-year-old institution, Equitable stands apart in Canada's financial services space as the only mutual life insurance company to be regulated by the Office of the Superintendent of Financial Institutions (OSFI).
Along with that strong long-term status, Equitable is rejuvenating its business, reaffirming its commitment to be at clients' side throughout their lifetimes, and to make it even easier for partners to do business with them.
"As we were going through our refresh, we were looking towards what do we need to ensure that we're here for the next 100 years," Carbell says.
Along with the shortened brand name, Equitable has also unveiled its new logo: a unique cursive "e" – stylized to be reminiscent of a human figure, symbolizing the firm's client focus – encompassed by a circle that's meant to underscore its mutual foundation.
"As a mutual company, we don't have to play to competing interests of shareholders, or think about quarterly analyst calls like some of the listed stock companies have to," she says. "Our interests really are for the long term and we're committed to that mutual structure."
To maintain the continuity of experience with its clients and partners, Equitable is rolling out its refreshed brand over the course of 2024. Stakeholders should expect to see a mix of the old and new brand across all assets before Equitable fully realizes its new identity.
"It really is our mindset within equitable to be focused exclusively on our clients … empowering our teams with tools to deliver that value to clients every single day, forming long-term partnerships, and ensuring that we're there for them in the future," Carbell says. "It may sound a bit broad, but it's actually a huge piece of our culture.
"We think about 'Equitable' as a way of powering our behaviors, how we make decisions, how we take actions. It's more than a name of a company for us. … It's really how we operate."