CLHIA head Stephen Frank welcomes new trade agreement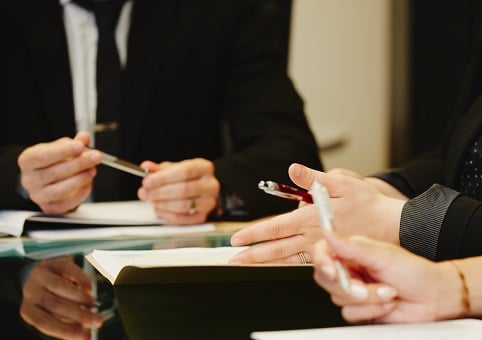 Canada's life and insurance body has welcomed the agreement on the updated Trans-Pacific Partnership. The largest providers in this country are truly international in scope, with Sun Life and Manulife in particular having significant interests in Asia. Those markets have been real growth drivers in recent years and have become a priority for both firms.
Canada's other providers will no doubt hold similar ambitions for international expansion, as CLHIA head Stephen Frank discussed this week.
"Our industry is a strong supporter of free and transparent trade," he said. "This gives us the opportunity to continue to grow as a significant exporter of life and health insurance products and expertise. The CPTPP will permit companies to compete and grow internationally, which will benefit all Canadians."
The Comprehensive and Progressive Agreement for Trans-Pacific Partnership, (CPTPP) differs from its predecessor in that alongside provisions for goods and services, it includes a number of other requirements, ranging from labor issues and the environment, to government procurement.
Signees to the agreement are Australia, Brunei, Canada, Chile, Japan, Malaysia, Mexico, New Zealand and Peru, while Singapore and Vietnam intend to sign up on March 8. The United States is notable by its absence – the Trump administration's protectionist policies making the agreement a complete non-starter. Whether Washington's attitudes to NAFTA will soften remains to be seen, with negotiations ongoing.
Like the TPP, a resolution to the NAFTA impasse will have major ramifications for the life and health insurance industry in Canada.
Speaking to Life-Health Professional last year, the CLHIA identified what it wanted to see emerge from the negotiations, specifically regulation of financial services, reform of immigration/employment law, and an e-commerce update.
According to the association, Canadian life and health insurers hold over $855 billion in assets with their international operations. As such, these companies are big proponents of free trade agreements like the TPP and NAFTA, which act to reduce barriers in doing business worldwide. With growth potential in the North American markets limited, the CLHIA will be hoping Canada's partners on this continent can eventually sign a deal that benefits all those concerned.
Related stories:
Life and health body outline priorities for NAFTA talks
At NAFTA talks, Canadian progress toward universal pharmacare could be at stake