Insurer one of four Canadian companies to make Global 100 list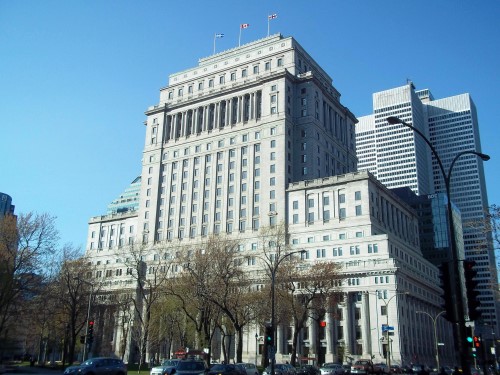 Sun Life Financial
has been named as one of the Global 100 Most Sustainable Corporations.
The annual list is compiled by Toronto-based publisher Corporate Knights, and close to 7,000 companies are assessed for their commitment to sustainability.
Sun Life has become a regular presence in the list, and 2018 marks the ninth consecutive year it has made the top 100. Firms are judged across 17 key performance indicators, covering resources, employee and financial
management, green revenue and supplier performance.
This year, Sun Life finds itself in 78th place, with an overall sustainability score of 61.5%. It is one of only four Canadian companies to make the list, alongside Enbridge in 12th place (score of 74.9%) Telus in 73rd place (score of 62.5%) and CIBC in 89th position (score of 60%).
Being Canada's only life insurer to feature in the top 100 is a source of pride for the company, and reflective of the importance Sun Life places on good corporate practise, explained Melissa Kennedy, EVP, Chief Legal Officer and Public Affairs, Sun Life Financial.
"For more than 150 years, Sun Life has focused on building and maintaining a strong and sustainable business for our clients, employees, advisors and the communities we serve," she said. "We are proud to be named one of the most sustainable companies in the world and see our relentless commitment to clients as a key component to furthering our sustainability agenda."
As part of that agenda, Sun Life has identified four key areas of focus: community wellness, organizational resilience, environmental responsibility, and governance and risk management.
"These targets deepen our commitment to reducing the impact our business activities have on the environment, and will enable us to hold ourselves accountable for continuously improving the way we operate and manage that impact," Kennedy said.
Sun Life will therefore be hoping to make it a decade in the Top 100 in 2019, while also rising up the list of companies featured. This year, French multinational software company Dassault Systèmes placed highest with a
sustainability score of 86.10%. The firm has built a reputation as an innovator in the renewable space, as well as a pioneer in the creation of new smarter cities internationally.
Second placed Neste Oil meanwhile is an example of a company completely shifting how it does business. The Finnish oil refiner is directing more than 90% of its investments into renewable fuel and bio-based materials, with close to a quarter of the company revenue now derived from green sources.
Related stories:
Canada making progress on gender diversity in the boardroom: Sun Life CFO
DeRozan and Raptors dunking against diabetes