Proprietary evaluation framework makes informed sustainable investing easier for plan sponsors and members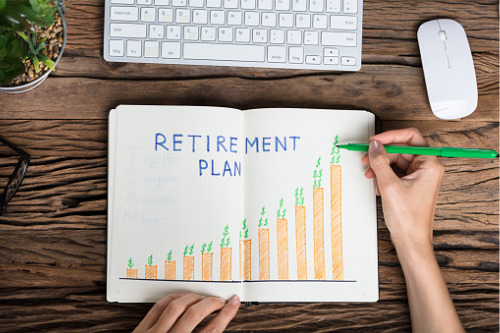 Sun Life's Group Retirement Services (GRS) has launched a proprietary ESG evaluation framework, which encompasses its core investment platform of 23 investment managers and over 140 investment options.
"This new evaluation framework is an expansion of the strong governance process we have in place today for our investment platform," Tom Reid, senior vice-president for Group Retirement Services, Sun Life Canada, said in a statement.
With the new framework, Sun Life said it's giving its GRS plan sponsors and members the opportunity to more easily make informed decisions with respect to sustainable investing.
Sun Life said that among the variety of fund- and security-level ESG scoring systems offered by third-party providers, there is no single provider that overarches all GRS investment platform options. Giving ESG scores on a fund-by-fund basis, it said, can create confusion for clients.
The ESG approach Sun Life has developed reportedly has two objectives:
Identify ESG leaders (managers and funds) in every major asset category on its GRS core investment platform with the use of proprietary criteria; and
Help plan sponsors easily understand the level of ESG integration for the various investment options offered in their retirement savings plans.
The adoption of the evaluation framework also reflects evidence supporting the benefits of ESG integration in creating a robust portfolio.
Inflows from individual investors into sustainable investment strategies reached record inflows amid the unfolding global pandemic in the first half of 2020; during that time, as in previous market crises, sustainable indices were found to outperform broad market indices. The pandemic has also highlighted the power of sustainable investing, specifically on how companies can pivot and react quickly to social and governance issues.
"Having a resilient and sustainable workplace plan is more important than ever," Reid said.
Sun Life's philosophy on sustainable investing – which is one of the three core pillars in its new sustainability plan, alongside financial security and healthier lives – is built on three beliefs:
Sustainable investing can improve long-term returns;
ESG factors are incorporated to manage risks and identify opportunities; and
Engagement is more powerful than divestment
"We are proud that GRS is taking a leadership role on sustainability by empowering Clients with the same rigour that we use to manage our own assets," said Melissa Kennedy, executive vice-president, chief legal officer and executive sponsor of Sustainability, Sun Life.