The firm is arguing that MetLife, which originally sold the policies, should be held accountable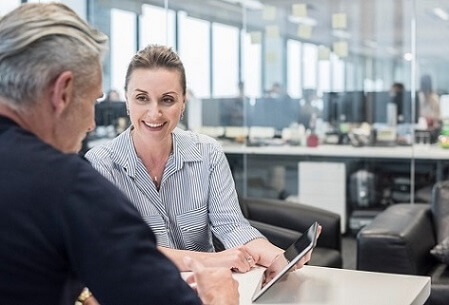 More than a decade after it took over Canadian life-insurance policies issued by another firm, Sun Life stands accused of hiding its knowledge of "systematic sales misrepresentations" made to consumers who are paying more for their life insurance than had been promised.
The allegations involve more than 230,000 life-insurance policies that were sold by MetLife between 1985 and 1998, reported the Toronto Star. In selling the universal policies, MetLife sales reps used illustrations showing that premiums would go into an accumulation fund; from there, the company would claim its share for insurance and administration costs, leaving the rest to accrue interest and presumably cover some or all of the customer's future premiums.
Those were high times for interest rates. But rates began to plummet in the late '90s, causing the income from customers' accumulation funds — as well as MetLife's profits — to plunge. Premiums and administration costs consequently went up.
In 1998, MetLife sold its Canadian business to Mutual Life, which eventually merged with Sun Life. Soon after, Sun Life started receiving an avalanche of complaints from customers who said they faced increasing costs of insurance, contrary to what MetLife sales agents had told them.
In 2006, Sun Life sued MetLife. Citing an indemnification provision in the sales agreement, the former submitted evidence arguing that MetLife should be on the hook for consumers' claims. But the presiding judge ruled that there wasn't enough proof to show that the legal claims exceeded $1 million, which was the minimum threshold that would cause MetLife to be liable. Sun Life filed an appeal, which it later withdrew on undisclosed terms.
"While the court battle was unfolding, Sun Life continued to administer the plans, charging increasing premiums to hundreds of thousands of Canadians while 'deceitfully' concealing 'its knowledge that systematic sales misrepresentations had occurred,'" reported the Star, citing allegations from a lawsuit that customers brought against Sun Life. First filed in 2010, the suit accused Sun Life of increasing fees based on factors not specified in the signed policy.
The motion to certify a class action against Sun Life was initially stopped by an Ontario Superior Court judge, who ruled that the customers' claims of breach of contract had exceeded the statute of limitations. But that decision was overturned on September 5 by the Court of Appeal, which decided that the statute of limitations didn't apply because it was unreasonable to expect customers to have noticed the alleged breach as their rates increased.
"There is some basis in fact for the assertion that Sun Life concealed or misrepresented to affected policyholders the manner in which the (cost of insurance) was adjusted," the appeal court ruled.
Lawyers from Kim Spencer McPhee Barristers, which represented the plaintiffs, pointed to the evidence Sun Life had submitted against MetLife as proof that Sun Life had knowledge that it concealed from policyholders. But Sun Life's lawyers countered that the firm was just taking "proactive steps" to offer a remedy to "individual policyholders who felt their policy had been sold to them based on a misrepresentation."
Related stories:
How life insurance buyers should factor in rising rates
Busting widely believed life-insurance myths