New research from LIMRA looks at shopping habits among demographics in life insurance space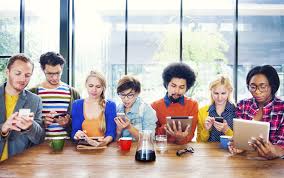 In 2018, any major life insurer will have a strong digital presence as a key part of its business. After all, how else can a provider reach out to the millennial market without a variety of online offerings? While that's clearly the case, insurance companies may have underestimated how important the internet is to older consumers too.
New research from LIMRA shows that baby boomers are in fact more likely than millennials or gen-xers to shop online for life insurance.
The study, entitled: The Purchase Funnel, found that 34% of baby boomers used an online source, compared to 30% of gen-xers and 31% of millennials. It's an interesting statistic, and certainly food for thought for providers, as author of the study, LIMRA senior research director, Jim Scanlon, explained.
"I'm not that surprised that a third of boomers are using the internet to search for life insurance, but I am surprised that millennials aren't using it more."
Between shopping for and actually applying for a policy, the methods used shifted somewhat. Here millennials were most likely to purchase online (27%), followed by gen-xers (24%) and boomers (23%). In terms of using a financial professional, again millennials led the way (38%), with gen-xers (34%) and boomers (31%) next.
"There are four stages in this study the closer a person gets to buying – whether they feel the need; whether they gather information; whether they apply for a quote; and then whether they buy," said Scanlon. "As people work through that process they are more likely to use sources where another person is involved. So they are more likely to talk to a financial professional."
Those conversations might also extend outside of a professional setting, with millennials most likely to seek counsel from family and friends. Life insurance policies are complex products, so clearly younger consumers want to have as much information as possible before making a purchase.
Related stories:
Strong growth for life insurance sales in first quarter
Don't judge a book by its cover on generational divide