Despite majority having plans to entrust estate to next generation, few are aware of the potential tax burden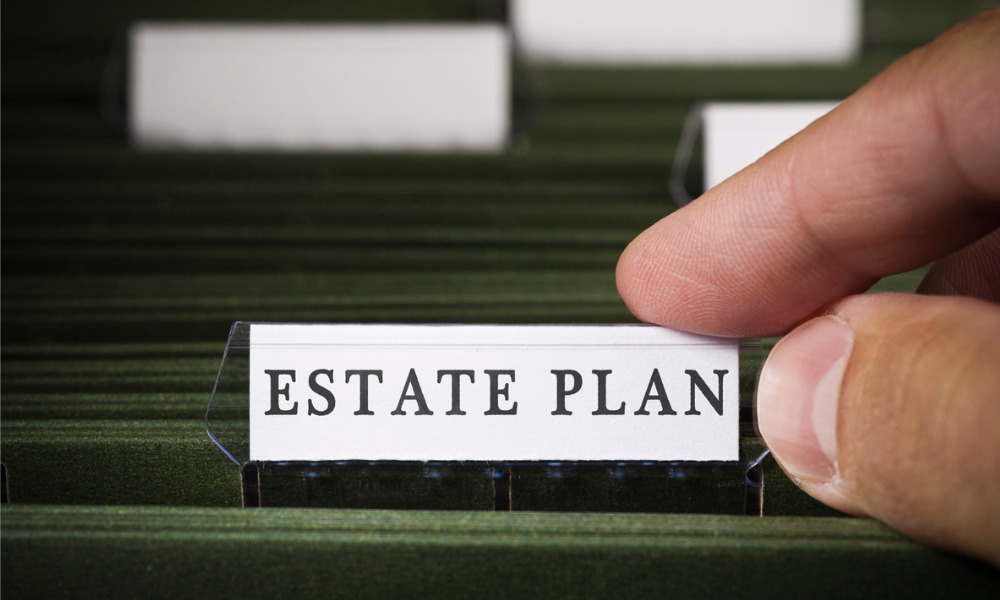 Most Canadians intend to transfer at least part of their estate to the next generation, but just a few are leveraging the benefits of life insurance for those plans, according to a new study.
The study, conducted by Pollara Strategic Insights for IG Wealth Management, found nearly nine tenths (87%) of Canadians plan to transfer all of part of their estate to future generations.
However, many of the Canadians polled are in the dark about the potential tax burden of inheriting assets – including assets, vehicles, and properties – on the beneficiaries. The survey found only two fifths (39%) of Canadians know the tax implications and cost that their beneficiaries stand to assume upon their passing.
And while some life insurance policies can offer tax advantages in estate planning – most life insurance payouts are tax-exempt, so policies payable on death to one's beneficiaries can potentially mitigate taxes and help ensure assets remain in the family – only 29% of the Canadians in the study said they were knowledgeable about those benefits.
"We're on the heels of the largest inter-generational wealth transfer in history, so it's important Canadians understand the role life insurance plays to help maximize the value of their estate and minimize tax implications," Christine Van Cauwenberghe, head of Financial Planning at IG Wealth Management, said in a statement.
When it comes to raising awareness about the planning benefits of life insurance, financial advisors play a critical role. According to the study, Canadians with a financial advisor are more knowledgeable about the features and benefits of life insurance than those who do not (71% vs. 50%).
"It can be difficult to think about your own mortality and leaving your loved ones, but adding a life insurance component into your wider financial plan is crucial to ensuring that the next generation is set up for financial security and success," said Alana Riley, head of Insurance, Mortgage and Banking.
"With the help of a financial advisor, Canadians can integrate their insurance and estate planning into their larger financial plan to ensure that they are maintaining their wealth and safeguarding their legacy," Riley said.