Despite greater-than-ever use, Canadians' total spending on generics medications in 2018 is the same as in 2010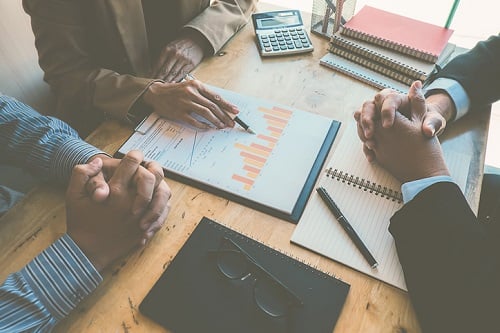 The Patented Medicine Prices Review Board (PMPRB) has released its latest Generics360 report, which indicates that significant policy-driven reductions in generic drug prices have resulted in significant savings for Canadians.
The report was based on a pricing analysis of 584 leading generic medicines in Canada, specifically oral solid prescription medicines that have been on the market for at least one year with estimated annual Canadian retail sales of at least $1 million in 2018.
It found that prices of select oral generic drugs in Canada declined by 59% from 2007 to 2018 — a greater reduction than what comparable countries like the U.S., the U.K., France, and Germany saw over the same period. As of 2017, generic prices in Canada were the 11th highest in the OECD, in line with Italy, the U.S., and France, and slightly above Germany.
The reduction in prices over time has helped contain total spending on generics to $5.4 billion in 2018, the same amount as in 2010, despite increased use of generics over the intervening period.
The report also found that generic spending as a share of the Canadian pharmaceutical retail market decreased from 32% in 2010 to 25% in 2018. That puts it in line with figures seen in France, and below the numbers observed in Italy (30%) and the U.K. (37%).
In terms of use, Canada's generic retail market represented 76% of its total pharmaceutical retail market in 2018, in contrast to 62.4% in 2010. Looking at 2018 figures from other countries, generic medicine use represented 77% of total pharmaceutical use in Germany; 71% in the U.K.; 81% in the U.S.; 62% in Sweden; and 60% in France.
With the agreement between the pan-Canadian Pharmaceutical Alliance (pCPA) and the Canadian Generic Pharmaceutical Alliance in April 2018, 67 of the most commonly prescribed generic medicines in Canada saw their prices get capped at 10% to 18% of the price of their respective corresponding brand-name drugs.
"I'm thrilled that our efforts to lower drug prices are paying off for all Canadians," said Federal Health Minister Ginette Petitpas Taylor in a statement. "After a decade of collaboration with provinces and territories, Canadians now have access to much more affordable generic drugs. This means huge savings for both individuals & governments and helps lay the groundwork for National Pharmacare."