Controversial decision in favour of insurer giants to be revisited in Saskatchewan Court of Appeal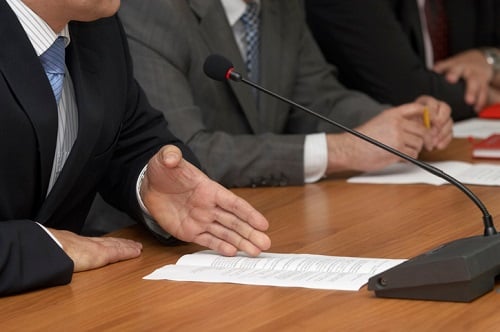 A legal fight between three of the country's largest insurance companies and a group of investors that was settled in March as the Saskatchewan government quietly changed regulations to protect the industry is getting a second life in the province's appeals court.
As reported by the Saskatoon StarPhoenix, the Saskatchewan Court of Appeal is set to hear three closely related cases whose outcome will determine whether investors have the right to put as much money as they please into universal life insurance policies that offer a guaranteed rate of return through so-called "side accounts."
"In a decision handed down last March, Court of Queen's Bench Justice Brian Scherman … ruled that the 20-plus-year-old policies could not be used for 'unlimited stand-alone investment opportunities,'" the publication said.
The legal battle revolved around a loophole used by the investors, which a set of regulations passed by cabinet in October 2018 was meant to close. But in his decision, Scherman found that the regulations were not "declaratory" of the law, meaning that the new regulations could not be applied retroactively.
"As expected, the investors and the companies — Manulife, BMO Life Assurance Co. and Industrial Alliance Insurance and Financial Services Inc. — filed appeals and cross-appeals in the case," the StarPhoenix reported, noting that legal arguments are set to be heard over three days starting on January 15.
"It is clear that without any express contractual limitation the contract permits funds to be deposited into the contract to be invested for an indefinite period of time," said the investors, who want the province's top court to overturn Scherman's interpretation of the contracts.
Scherman's ruling focused on the meaning of the word "premiums" as noted in the contracts' original language. In his March decision, he said the contracts and term would not be taken by a layperson to mean "unlimited investment opportunities."
For their part, the companies support Scherman's ruling on the contracts, as they contend that a ruling in the alternative could bankrupt them. But as stated in Manulife's factum filed with the court, they maintain that "confining the regulations only to future policies would defeat their remedial object, by excluding the only policies to have ever posed the mischief to which the regulations relate."
The investors, meanwhile, argue in their court filings that the province's regulatory change "does not purport to clarify the proper interpretation of the contract," but rather sets a new standard for future contracts.
In a statement, Saskatchewan Attorney General Don Morgan said that New Brunswick decided to make amendments on the issue of side accounts "for the safety of policy holders," adding that the Financial and Consumer Affairs Authority "has heard from industry that some other provinces have indicated that they are considering moving in this direction."