Reinsurance Group of America has announced purchase of Canadian firm LOGiQ3 Group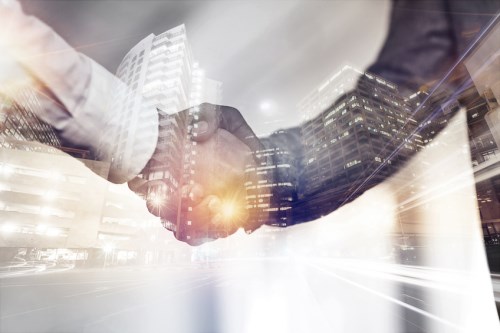 Reinsurance Group of America (RGA) has extended its footprint in the life insurance space with the acquisition of LOGiQ3 Group. With operations in Canada, the US and the UK, LOGiQ3 provides consulting and outsourcing services for life insurance underwriting, claims, and reinsurance administration. RGA's subsidiary, RGAx, is the acquiring party, as it seeks to enhance its capabilities in data analytics, digital distribution and customer engagement in the life insurance market.
The deal is expected to close by the end of the first quarter of 2018 and according to Dennis Barnes, CEO of RGAx, represents a real coup for the firm.
"For RGA, LOGiQ3 is a strong strategic, tactical, and cultural fit with RGAx," he said. "This acquisition will help RGAx to diversify its earnings sources to include non-reinsurance models; to expand offerings to fit a broader part of the insurance industry value chain; and to become the partner of choice in the insurance innovation ecosystem."
The LOGiQ3 Group consists of LOGiQ3 Corp., APEXA, Cookhouse Lab, and Tindall Associates (TAI). Both based in Toronto, LOGiQ3 Corp. specializes in consulting and outsourcing services for life insurance underwriting, claims, and life and health reinsurance administration, while APEXA provides digital solutions for contracting and compliance for advisors in Canada. Cookhouse Lab is another Toronto-based firm, and a trailblazer in the growing insurtech space. TAI meanwhile is the US market leader in reinsurance software and consulting services.
In announcing the deal, RGAx was quick to state that LOGiQ3 Group in its present state will remain under its ownership, including its existing executive team.
"We expect to retain LOGiQ3 Group as a predominantly separate operation," said Barnes. "LOGiQ3 co-founders Chris Murumets and Simon Bell will remain in their existing roles and we expect them to lead the insurance services vertical at RGAx. The current CEO's of LOGiQ3, TAI, and Apexa will also continue in their respective roles."
Details of the sale price are yet to be announced, but in the opinion of Barnes, it's a positive step for all those concerned.
"Change in the insurance industry continues to build momentum as trends in demographics, technology, and consumer behavior converge," he said. "For instance, more and more people are living longer, engaging with the world via smartphones, and transacting business online."
This has obvious implications for the life insurance industry and major players like RGA are working to ensure they aren't left behind, explains Barnes. "Solutions at the intersection of these trends are redefining the way insurance is bought and sold. At RGAx, we are working to build technology and solutions that are not only responsive to change in the insurance industry, but will anticipate it."
Related stories:
New app may help avert health budget crisis
Insurance giant sells 290,000 life policies at a loss