The government will partner with a healthcare non-profit to help reduce the inappropriate use of certain medications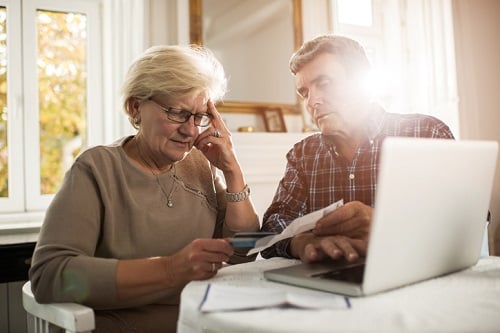 The Government of Newfoundland has announced a partnership with the Canadian Foundation for Healthcare Improvement (CFHI) to improve dementia care by helping to reduce the inappropriate use of antipsychotic medications.
The two bodies announced that 39 long-term care organizations will participate in an 18-month province-wide program called Quality of Life for Residents in Long Term Care: The Appropriate Use of Antipsychotics (AUA) Collaborative. The program will aim to reduce the risks associated with the overuse of psychotics, which can include worsening cognitive functioning, confusion, dizziness, sleepiness, stroke and falls. The initiative will also improve the quality and experience of dementia care for residents, families and staff.
The overuse of such medications is creating serious issues across Canada, said CFHI President Maureen O'Neil. "In 2016-17, about 22% of residents of Canadian long-term care homes were on an antipsychotic without a diagnosis of psychosis, but just five years ago that rate was 32%," O'Neil said. "Our experience supporting the appropriate use of antipsychotics across Canada demonstrates that it is possible to improve dementia care and reduce the inappropriate use of these medications through person-centred approaches."
Both parties are injecting cash and resources in an attempt to make the AUA as big a success as possible. The Government of Newfoundland will provide $319,000 over three years to fund staff to support implementation and sustainability, while the CFHI is providing $58,500 in addition to dedicated staff to manage collaborative activities, coaching and faculty support, an online resource hub with standardized education to support person centred approaches, and evaluation support.
It is hoped that specially designed coaching will help nurses, personal care workers, physicians, pharmacists and administrators to use data to identify patients who may benefit from non-drug therapies to treat behaviours related to dementia. When these professionals have higher quality data on each resident, they will be in a better position to tailor services and provide personalized care and individualized therapies.
The program will be overseen by a provincial advisory committee, which will include representatives from each regional health authority, the Government of Newfoundland and Labrador's Department of Health and Community Services and CFHI.
The Honourable John Haggie, Minister of Health and Community Services, Government of Newfoundland and Labrador, said: "Through our participation in this initiative, Newfoundland and Labrador is working to improve the care, as well as the health and safety of long-term care residents with dementia. The program will result in more individualized person-centred care plans and greater involvement of families where appropriate to help with the care of their loved ones."