Epilepsy-treatment drug Lyrica open to competition after UK court's ruling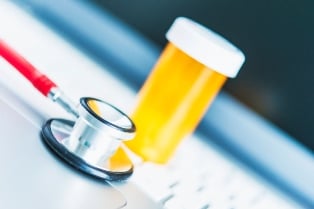 Pfizer Inc. has lost an appeal in a U.K. patent clash involving Lyrica, one of its top-selling drugs.
A 2015 ruling in favor of Allergan's Actavis unit, which determined that its version of the drug pregabalin did not infringe on Pfizer's patents, has been upheld by three London judges. The patent under contention covers the use of pregabalin for the treatment of pain. Global pharmaceutical giant Teva Pharmaceutical Industries bought Allergan Generics earlier this year.
Lyrica is also used to treat epilepsy and business has been highly lucrative, netting US$4.8 billion for Pfizer in 2015 alone. Seeking to defend its stake in the market, Pfizer has filed suits against Dr. Reddy's Laboratories and Teva over their generic pregabalin products.
"We maintain our belief in the validity and importance [of the patent]," said Pfizer spokeswoman Katie Banks. She added that the company intends to carry the appeal forward to the U.K. Supreme Court.
"The judgment offers a pragmatic way forward in seeking to strike a fair balance between the patentee's right to a return for its investment in innovation and the generic manufacturer's right to sell into the non-patented market," said lawyer Tim Powell, who represents Actavis.
At the first hearing of the lawsuit, Judge Richard Arnold blasted Pfizer for issuing "groundless threats" of legal action against British doctors and drugstores who would attempt to prescribe or sell generic alternatives from competitors.
A generic version of pregabalin is also available in Canada. It was reported to the Patented Medicine Prices Review Board in 2013 by GenMed, a division of Pfizer that has an expanding portfolio of generic medicines.
Related stories:
Mylan CEO grilled on EpiPen price gouging
Online pharmacies deliver new life to flatlining drugs