After a five-year campaign to protect Canadians, the federal government shifts support toward pharmaceutical companies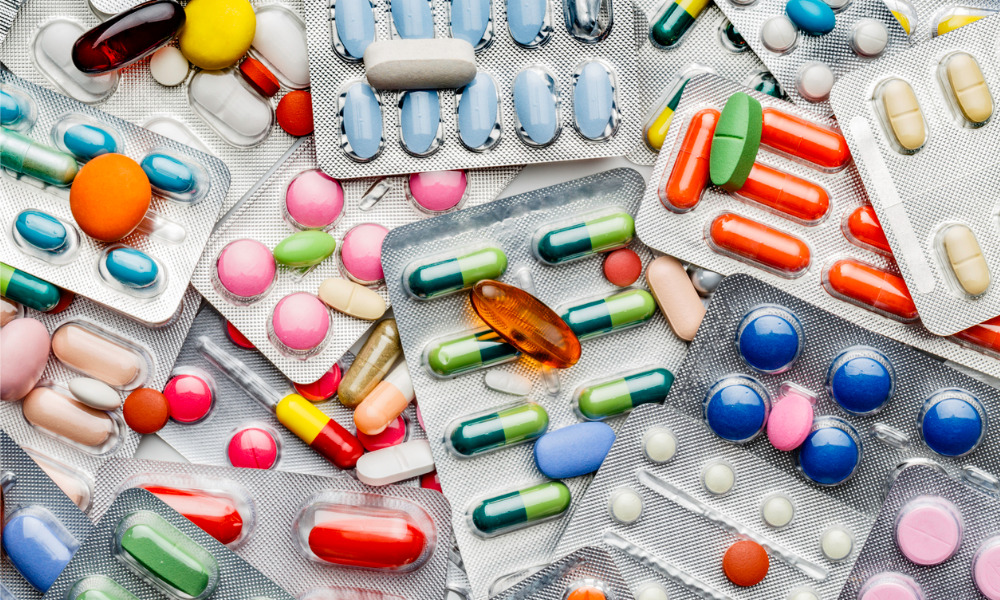 At 5 PM on April 14, the eve of the Easter holiday, Health Canada issued a seemingly harmless press statement about "proceeding with amendments to the Patented Medicines Regulations."
The announcement from the Trudeau administration, according to CBC News, effectively signaled the end of a five-year battle with the pharmaceutical sector over regulations to lower drug prices.
Jean-Yves Duclos, the federal health minister, cited the industry's needs "for research, development, and production capacity" when explaining why his government was abandoning changes that might have saved billions in medication costs almost a week later.
So, what started as a vow to safeguard Canadians has turned into a pledge to help pharmaceutical firms.
The fight exposed rifts between Canada and the global pharmaceutical business, and proponents of national pharmacare say it is a foreshadowing of the opposition that could face a national scheme.
Patients were among the most vocal opponents, campaigning on behalf of the industry and lobbying for the right to pay some of the world's highest medicine costs.
Canada was attempting to manage medicine pricing in a novel way, and the result would have set an international precedent. Experts say this has placed the world's pharmaceutical behemoths on high alert.
Marc-André Gagnon, a political economist with Carleton University's School of Public Policy and Administration, told CBC News: "Canada would be the first country to put in place some regulation to make sure you can't abuse your pricing power by putting in place regulations based on market size."
He added that, "This was something super interesting for other countries, but threatening for the global drug industries."
The Patented Medicine Prices Review Board, Canada's drug pricing body, was given a set of regulatory revisions by then-health minister Jane Philpott in 2017 (PMPRB). Philpott had said that without a doubt, it will have a substantial influence on Canadians' lives, since it would reduce unreasonably high prescription prices.
Under the revisions, Canada would be one of the first countries in the world to demand proof that the pharmaceutical industry's most expensive new drugs are cost-effective.
Pharmaceutical businesses would also be forced to reveal the truth about their prices under the new rules. Closed-door negotiations determine final rates, which become closely guarded business secrets. That means Canada's medication pricing agency is unaware of the exact prices it must assess.
Finally, the new guidelines would alter the list of countries used to assess if Canada's price is exorbitant, removing the United States and Switzerland and replacing them with six additional countries with similar markets.
According to both business and government estimates, it was a formula that would work to cut prices.
The pharmaceutical industry retaliated with a constitutional challenge, two federal court challenges, and a slew of threats, including trade wars, job losses, and a threat to delay the introduction of new pharmaceuticals in Canada.
"Millions of lives are at stake," tweeted the Canadian Organization for Rare Disorders. The federal government's new policy would force "prices so low that lifesaving medicines are no longer coming to Canada," said the Canadian Society of Intestinal Research in a tweet.
Drug access is already a concern in Canada due to high prices. Every year, global medicine prices rise to unprecedented heights, with Canadians paying some of the world's highest prices.
While Philpott said she wanted the new regulations enacted by 2018, an impasse between government bureaucrats and industry and patient groups prevented it. Even more delays followed over the next two years, and the country lost bargaining power against the industry as the pandemic forced an international rush for life-saving vaccines.
"I think Canada would have been able to go forward with this if we didn't have the pandemic," said Gagnon. "Basically, Canada was in a very precarious position."
The only one of the three proposed policies to push through – the list of 11 comparator countries – is scheduled to take effect on July 1.