After being stranded by the pandemic, husband and wife from Iran encounter life-altering tragedy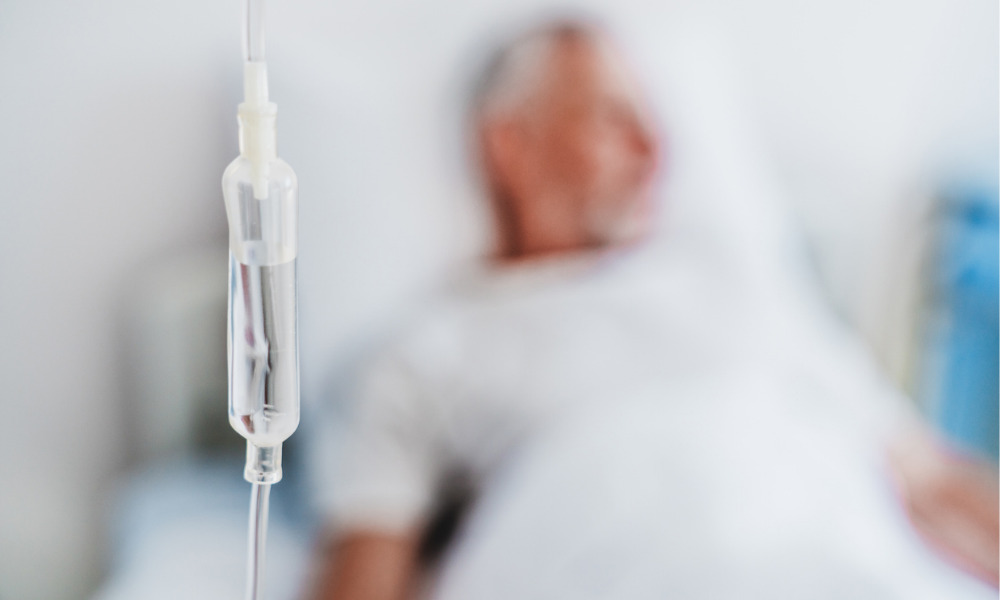 After an unfortunate series of events, what should have been an Iranian couple's temporary trip to Canada is ending with over $1 million in medical bills.
Pega Khaki and Hamid Sarbadani, who have been traveling annually since 2017, made the trip in February 2020 from Tehran to Montreal, reported the Toronto Star. They were planning to visit their son Sorosh, 22, and daughter Sougol, 26, who were studying there as international students.
But when the pandemic crisis hit, the couple was forced to extend their stay since borders were closed and flights were canceled, making it impossible for them to return home.
They relocated to Toronto that summer, where there was a sizable Iranian community and where they could travel without speaking French, unsure of when international travel would resume.
On May 10, 2021, after Sarabadani didn't come home in time for dinner, Khaki received a phone call from his friend's wife that their husbands were seriously injured in a head-on collision at a major intersection on the city's northwest side.
Staff at Sunnybrook Hospital informed her that Sarabadani was undergoing several surgeries when she was ultimately transferred to the emergency room, but nobody was able to explain to her how severe his wounds were.
Among the injuries Sarbadani reportedly sustained were a closed head injury multicompartment intracerebral hemorrhage, rib and pelvic fractures, internal bleeding with two liters of flesh and blood pooled in the peritoneal cavity, and intestinal tears.
According to a police witness report, Sarbadani's Ford hatchback was in the middle when a dark brown Honda CRV, traveling "at extremely high speed," approached a red light at the crossing. Before landing, the driver crashed into another car. The driver of the Honda CRV had gone through an undiagnosed diabetic episode at the time of the collision, so the allegation of reckless driving against him was dismissed, according to Marjan Delaware, the family's injuries and insurance lawyer.
Khaki and Sarabadani both had coverage of up to US$25,000 under their extended trip insurance plans and $1 million under their motor insurance policy, but Sarabadani's medical expenses at Sunnybrook and then North York General have already exceeded US$1.4 million.
During the pandemic, the government of Ontario had a temporary policy to in place to pay hospitals and physicians for necessary services to uninsured patients, including visitors to Canada. However, Delavar said Sarabadani was denied coverage because he had an auto insurance policy and was involved in a vehicular accident.
While they would prefer not to leave their old life behind, Sarabadani won't be able to receive the same level of care as he would in Iran, where international sanctions prevent the importation of several essential medical goods.
He is on 22 different drugs now and requires treatment from many different physicians. The family was informed that while bringing Sarbadani to Iran is not difficult, doing so during a pandemic has certain hazards.
Immigration authorities claim to be aware of the family's situation. Since November, their application has been waiting in line to be processed; at this point, the wait is estimated to be 21 months.
"This avenue applies in exceptional cases to those who have exhausted all other options. This is a last resort and provides the department with an opportunity to consider the compelling humanitarian circumstances on a case-by-case basis," an immigration spokesperson told The Star.