The research examined prescription drug plan coverage across Canada to determine how many people were insured, under-insured or uninsured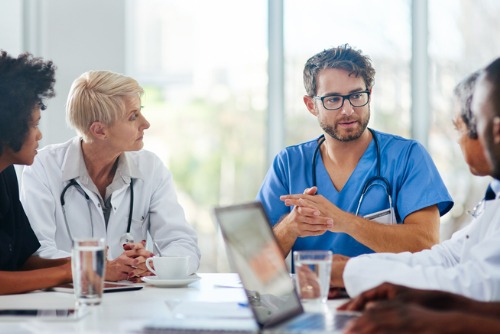 A new study is challenging the belief that millions of Canadians are not covered by any type of drug plan. Released by the Canadian Health Policy Institute, the study - Prescription drug plan coverage 2016: how many Canadians were insured, under-insured or uninsured? - examined prescription drug plan coverage across Canada.
The research concluded that Canada had near universal insurance coverage across the population for ordinary prescription drug costs and universal coverage for high drug costs. It found that that of 36.3 million Canadians in 2016, 23.2 million had a private drug plan and 13.1 million had first or second payer coverage under public drug plans.
The findings suggest that advocates for the implementation of pharmacare - a publicly-funded program that would entirely replace Canada's existing public drug plans and employment-based private drug plans - have misdiagnosed the nature of gaps in prescription drug plan coverage. "The problem isn't uninsured people, it's underinsured drug costs," said Brett J Skinner (PhD), the author of the study.
The research discovered that for Canadians who do not have a private drug plan and are not eligible for first payer coverage by status under a public drug plan, exposure to cost-sharing for public drug benefits is income-adjusted. People in the lowest income brackets face relatively moderate cost-sharing requirements, while people in the highest income deciles face the most significant exposure to cost. These costs are effectively capped at between 3% to 7% of family income depending on the jurisdiction, the study found.
The study brings into question whether or not pharmacare advocates have misrepresented surveys of Canadians reporting cost-related reasons for not taking their prescribed medication.
"Those survey results are best explained by exposure to cost-sharing," Skinner said. "Simply forcing the entire population into a new national pharmacare plan is not a remedy for reducing under-insured drug costs. It is easier and less expensive to adjust the cost-sharing criteria for existing public drug plan benefits."
Related stories:
Liver cancer threat looms as higher infection rates collide with specialist shortage
Canadian insurer introduces first guaranteed-issue policy covering medical pot