Partnership between RBC Insurance and Medical Confidence helps people find medical specialists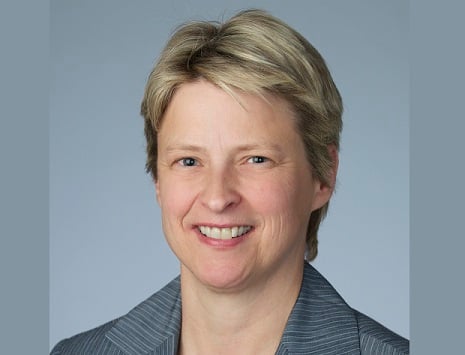 RBC Insurance's recent partnership with healthcare navigation provider Medical Confidence struck a chord with the provider's VP of Individual Markets. Cathy Preston assumed that position earlier this year after seven years as head of RBC's life and health insurance. That role meant she had become pretty familiar with the limitations of Canada's health system, so adding in her own personal experiences meant she believed the tie-in with Medical Confidence was a certifiable no-brainer.
"Basically what Medical Confidence does is help Canadians navigate the healthcare system," says Preston. "For example, I have rheumatoid arthritis, and when I first got sick in 2008 my GP recommended two rheumatologists for me. What Medical Confidence does is take your diagnosis and optimizes what doctor can actually see you."
Optimization in this case means directing patients as they navigate Canada's often challenging healthcare system, which despite its many positives, has developed a reputation for long waiting times in certain situations. This tends to be the case for those living outside the country's main urban centres.
"It really expands the GP network for specialists," says Preston. "The CEO of Medical Confidence had a sibling with a rare neurological disease. So she started this company by researching specialist doctors nationally so we can ensure that people that live outside city centres have good access to care."
Another issue to contend with is the upcoming changes to the tax exemption rules to come in on January 1. The government has tightened the rules on certain products' ability to offer tax sheltering, universal life insurance in particular, but this isn't so much of an issue for RBC Insurance, says Preston.
"Here the strategy was advanced on that, so we anticipated that would happen, so in the broker market we don't sell universal life insurance. Having said that, we still have to find other ways to grow the business, so without the earnings spread, claims innovation was a big focus for us to help clients."
Clients in this case increasingly means moving across the generational divide. RBC, like all the other insurers, is trying to reach out to younger Canadians. It's an ongoing process, as Preston reveals.
"A lot of our work has been on consumer awareness," she says. "I don't think we necessarily have a silver bullet yet on what to do with younger people, but I remember when I was young ­I didn't think about getting sick or passing away. I think it is talking to them and being in the spaces they are in on the social media side."
Related stories:
Canadians need to kick debt addiction for better long-term health, says Sun Life advisor
Deal on Ontario doctors' fees still facing resistance