Findings highlight need for advisors to reach out to clients affected by mental health issues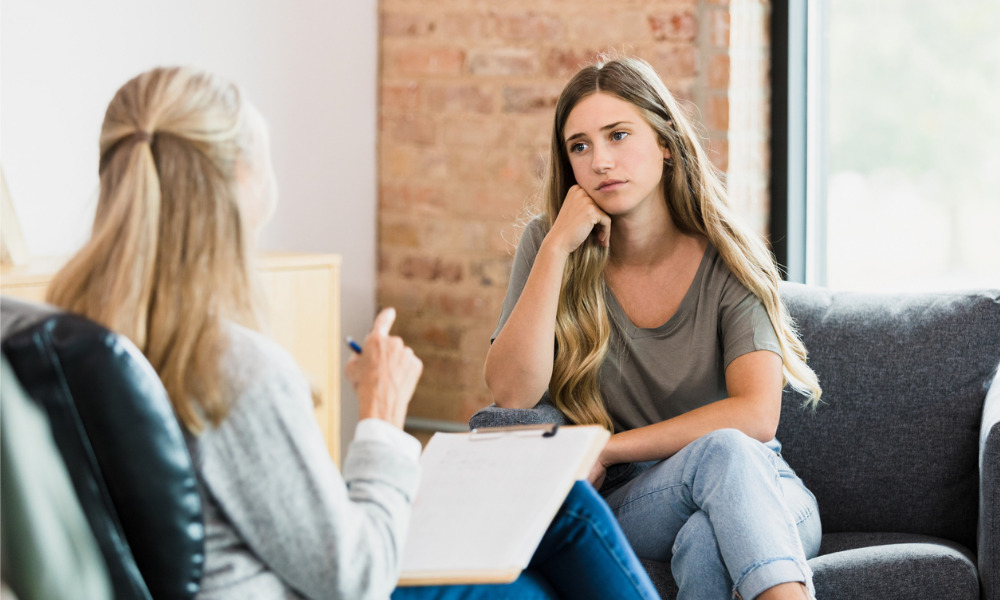 In line with Social Work Week, Innovative Research Group conducted an online survey that included 1,265 Ontarians from 18 years of age and older to demonstrate the need for assistance in obtaining mental health care. Besides highlighting the profession's contribution to promoting universal access to mental health care in Ontario, the survey shows the need for advisors to become more aware of their clients who may need mental health services.
Dr. Deepy Sur, CEO of the Ontario Association of Social Workers, who commissioned the poll, said that the situation was worrisome and that everyone should pay attention.
The poll found that 66% of Ontario women between the ages of 18 and 35 are coping with a mental health problem. Furthermore, 34% of women in this category feel they have a mental health illness that has not yet been identified, while another 32% say they have received a diagnosis.
"This age group consists of women who are finishing school, building careers and potentially having children for the first time. When you add the social isolation and difficulties accessing support services over the past few years of the pandemic, it's made young women more vulnerable to loneliness and stress. Women are also more likely to have been on the front lines of the pandemic in health care, essential services and in caregiving roles," Sur said.
Young adults are more inclined than older ones to report obstacles to receiving mental health treatment, such as lengthy wait lists, high costs, or not knowing where to start looking for assistance. Also, people have a greater tendency to report that their mental health has deteriorated recently or that they have gone through a mental health crisis that need immediate medical attention.
About one-quarter of Ontarians, or 24%, have received a diagnosis for a mental health illness, and another 21% think they may have an undiscovered condition, according to the overall findings of the poll. One-fourth of those polled, or 25%, reported that their mental health had gotten worse in the previous 12 months.
Most respondents to the survey, or 60% of them, expressed frustration with their attempts to access mental health resources. 73% of women in the 18–34 age group said their experience was annoying or extremely irritating, which was a larger percentage than the general population.
"This poll should serve as a wake-up call," said Sur. "Getting help is not always as easy as phoning up a mental health professional. We need to meet people where they're at and intervene early when they first experience mental health challenges. That means adding more social workers in schools, hospitals, primary health care, long-term care homes and community care. We need more government funding to do that."
For advisors, dealing with clients who have mental health issues can be difficult. Before the pandemic, research by Bridgehouse Asset Managers and Navigator Research revealed that 92% of respondents felt that a client's mental health is a problem and 74% said that a client's family member's mental health is impacting them.
"One of the vulnerabilities is advisors themselves, and the pressure that they're under because they told us, 'We are becoming counselors and mental health listening boards'," said CEO Carol Lynde. "That is having an impact and they're looking to the industry to help give them strategies to not only identify potential evidence of mental health but to help them cope with the stress they're under to better help their clients."