Data points to increase in claim volumes as well as number of new users of medicines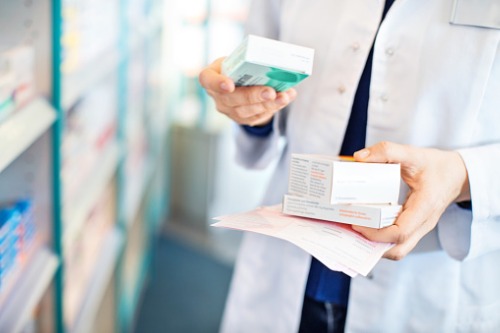 The COVID-19 pandemic has weighed heavily on Canadians not just in terms of their income and physical health, but also their mental well-being.
That's the forgone conclusion based on the findings of new research from Express Scripts Canada (ESC), which found that the number of people who made claims for antidepressants between January and June this year was 11% higher than the number recorded during the same period in 2019.
ESC also found that overall claim volumes rose by 20% during the pre-isolation period, suggesting that patients might have been getting prescriptions filled despite authorities' warnings of possible drug shortages resulting from stockpiling. That behaviour, in turn, indicates that Canadians were acting on fear and panic spurred by the coronavirus, another sign of possibly compromised mental well-being.
The data also reflect a rise in new users of medications used to treat depression, which ESC said is continuing even now.
"The pandemic has taken a psychological toll on Canadians across the country," said Dr. Dorian Lo, president, Express Scripts Canada. "Our research shows that Canadians are increasingly turning to mental health medications to find some relief."
ESC's findings track with those from a survey conducted by Statistics Canada from April 24 to May 11. It found that out of roughly 46,000 Canadians, 88% had experienced at least one symptom of anxiety in the two weeks before they completed the survey; 71% reported feeling nervous, anxious, or on edge; 69% said they were becoming easily annoyed or irritable; and 64% indicated they had trouble relaxing.
"The increased use of medications used to treat problems related to mental health is understandable given the global nature of the pandemic," Lo said, adding that given the generally long-term nature of mental-health issues, claims for drugs to treat them are likely to persist.
The ESC research also found that:
Asthma/COPD (chronic obstructive pulmonary disease) treatments underwent the largest increase in claims volume, and drugs to prevent infection likewise emerged as a therapeutic class of interest;
Claims on anti-infectives, or drugs to prevent infection, declined steeply as sites of common transmission like workplaces, schools, and gyms were closed and adoption of hygiene practices widened; and
Claims for chloroquine and hydroxychloroquine increased before the pre-self-isolation period, but that trend did not hold.