Manulife plan members can access their benefits information using game-changing AI assistant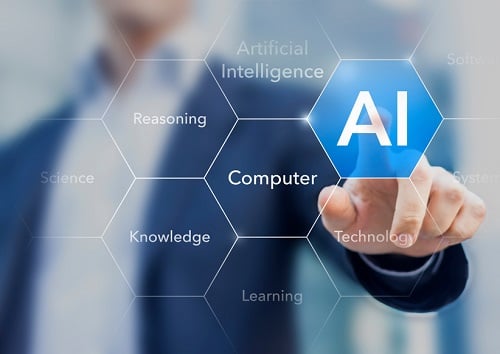 Upon succeeding Donald Guloien as Manulife CEO in October, Roy Gori identified digital innovation as a real priority for the institution. In his view, Manulife, like the life and health insurance in general, was lagging behind other industries. The firm has made progress with initiatives like the Vitality program, but Gori is keen to ramp up those efforts.
Thus, this December consumers can avail of Manulife Benefits skill for Amazon Alexa. This function will allow benefit plan members to inquire about vision care, dental and other medical available account balances by having a conversation with the AI assistant. Alexa only launched in Canada this month, so Manulife is certainly ahead of the curve with its latest offering.
Xavier Debane, vice-president, Innovation and Business Development, Manulife, explains what this all means for plan members.
"The skill is based on the current Manulife available balances feature: allowing users to interact with their Group Benefits plan," he says. "Users will need to authenticate their account prior to gaining access to any information."
Using the Manulife Benefits skill will mean consumers can access their plan information without the need for a phone call or even checking online. It's the type of convenience for the consumer that insurance providers are striving for.
"Entering the smart home space with Amazon Alexa is one way to reach our customers where they are," says Debane. "Plan members want to interact when and where it's convenient for them. We are focused on improving the member experience at every touchpoint. You can expect to see a lot more innovations in the space of customer experience and usability."
As insurtech transforms the industry, those providers that can adapt and move with the times will be those that succeed. Marking its 130th year in business in 2017, Manulife has a great lineage, but longevity is no guarantee of future prosperity. That's why Roy Gori is so keen to reposition the company as an innovation leader, so expect to see more developments like the Alexa tie-in moving forward.
"We are working on other solutions to engage customers, whether it's through our apps, websites or their home devices," says Debane. "Over time, it's going to be a more and more personalized experience for our customers: analytics and intelligence will help us provide that personalized engagement. We also plan to continue building our offerings on voice-enabled devices for all customers."
Related stories:
New Manulife CEO not betting on rate increases
Life insurance still in the 'dark ages' says incoming Manulife CEO