Donald Guloien will step down from the top job with Canada's top life insurer in October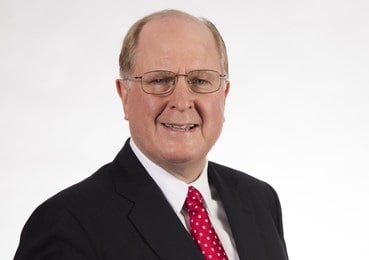 Canada's largest life insurer will have new leadership as Donald Guloien has announced his retirement as CEO of Manulife. The firm will promote from within for his replacement as current General Manager of Manulife's Asia Division, Roy Gori will succeed him into the role. Gori was already scheduled to take over as president in June, and now will take the top job when Guloien stands down on October 1.
Paying tribute to the outgoing chief executive, chairman of the Board Richard DeWolfe reflected on the progress Manulife has made during Guloien's eight years leading the institution.
"Donald's eight-year tenure as CEO began in the aftermath of the most serious financial crisis in modern history, and at a moment when Manulife faced a number of difficult internal and external challenges," he said. "Today, the company has a strong, global footprint positioned for growth, with more than $1 trillion in assets under management and administration and $4 billion in core earnings in 2016 alone."
Coming into the role as he did, Guloien was tasked with navigating the firm through a huge rebuilding phase. Years of ultra-low interest rates have meant some lean years for the life insurance industry in general, so Manulife and its competitors have sought to diversify into other sectors and geographies. The Asian market in particular has become an important part of its business, as Guloien outlined his most recent earnings address for Q1 2017.
"We were pleased with how our operations around the world performed; and our key growth drivers, Asia and wealth and asset management, once again delivered excellent results," he said. "Our global assets under management and administration achieved an important milestone, exceeding $1 trillion for the first time in company history."
The firm saw net income increase to $1.35 billion for the first quarter, up $305 million from Q1 2016. The share price has hovered around the $23 mark recently, which is a considerable improvement on the lows of 2011 when it sank below $11. Looking at those metrics, Guloien can safely say he leaves a company in much healthier shape, with the prospect of changing monetary policy also moving in its favour.
In appointing Gori as the new CEO, the firm has also sent a clear signal on the importance it now places on its Asian division. Announcing his decision to retire after a 36-year career with Manulife, the outgoing chief executive welcomed his successor.
"Building a strong bench of succession candidates for the future is one of the most significant responsibilities for a CEO, and so I am proud that an individual of Roy's caliber will be taking the leadership of the company," said Guloien. "
Manulife has also rang in the changes south of the border with its US division. Michael Doughty, the current president and general manager of John Hancock Insurance will become general manager of John Hancock, replacing the outgoing Craig Bromley.
Related stories:
Insurance heavyweights report Q1 2017 earnings
Manulife CEO intrigued by looser foreign ownership rules in China