Canada's two largest life and health insurers recorded solid growth in the second quarter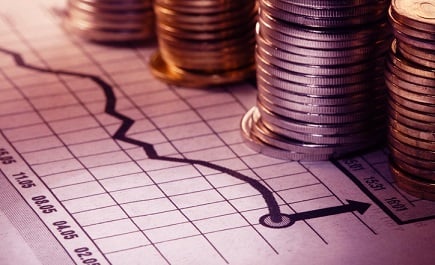 Canada's two largest life and health insurers have reported earnings for the second quarter and both have increased net income considerably.

Manulife Financial Corporation announced net income of $1,255 million, a significant jump on the $704 million recorded in the second quarter of 2016.

Sun Life Financial
, meanwhile, reported net income of $574 million, a solid increase on the $480 million in 2Q16.
The Manulife results will no doubt please outgoing CEO Donald Guloien who retires next month and is leaving the company in a strong position.

"This was another solid quarter, with strong operating performance reflected in core earnings of $1.17 billion and net income of $1.26 billion," he said. "Our global businesses continued to perform well and we delivered strong investment-related experience gains."

Insurance sales were an important driver for the company, amounting to $1.4 billion in 2Q17, an increase of 46% compared with the same period last year.

This growth was reflected across all jurisdictions, with Canadian insurance sales up considerably from 2Q16 due to a large group benefits sale. In the US, life insurance sales increased 26% from 2Q16, while in Asia insurance sales increased 11% from 2Q16, driven by growth in Japan, Vietnam and mainland China.

For Sun Life Financial, president and CEO Dean Connor was satisfied that the firm's diversification in recent years was proving a success.

"Our second quarter reflected strong earnings in all of our four business pillars, with underlying net income of $689 million, up 24% over the same quarter last year," he said "The quarter reflects strong execution across our businesses with particular strength in Canada, and good progress in asset management and in integrating our US Group business. Total wealth sales grew 12%, while total insurance sales had more paced growth over the prior year following a strong first quarter."

For Sun Life's Canadian operation, net income of $185 million in the second quarter equaled the results in 2Q16.

Individual insurance sales amounted to $100 million, while sales in group benefits reached $130 million. Group retirement sales stood out in recording an impressive $2.4 billion – a 53% jump on the second quarter of 2016 after a large annuity sale in Sun Life's defined benefits solutions business.

Manulife's global assets under management stood at $1,012 billion for the quarter as the firm announced a quarterly shareholders' dividend of $0.205 per share.

Sun Life's global assets under management totaled $944 billion as the company declared a dividend of $0.435 per share and approval of a share buyback program.
Related stories:
Mixed results for iA and Great-West in second quarter
Mixed earnings for insurance giants Sun Life and IA