Canada's number one medical pot producer believes the drug's acceptance by the general public needs to be reciprocated by insurance providers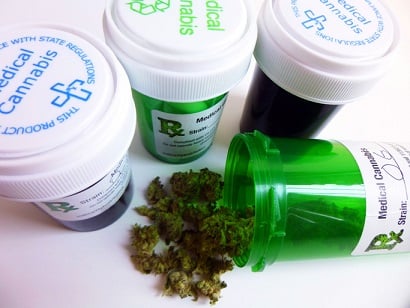 The Federal government announced this week it would scale back its coverage for veterans using medical marijuana. The cost of the program has increased markedly since its inception, so Minister of Veteran Affairs Kent Hehr stated that limits would now be put into place. Since the ministry first reimbursed a veteran for medical marijuana in 2007, claims have risen from $19,088 in 2008-09 to an estimated $75 million for 2016, according to a recent report by CBC.
In order to curtail this explosive growth, the ministry says claimants will be limited to three grams per day rather than the previous ten, while licenced producers will not be able to charge more than $8.50 per gram. This follows on from a report from Vice News earlier this month that revealed that certain producers were misleading and overcharging many veterans, at great cost to the government.
Canopy Growth is Canada's largest licensed medical marijuana producer, serving between 25,000 and 30,000 people. Veterans make up a small percentage of that total, but the company's preeminent status in the marketplace meant it saw fit to publically welcome the ministry's reform measures this week.
"Cannabis appears to provide significant therapeutic benefit to thousands of Canadian veterans while potentially reducing the use of costly and, in some cases, harmful pharmaceuticals," said Bruce Linton, CEO of Canopy Growth. "With cost overruns and allegations of unethical price inflation, it was possible that the government could have ended all insurance coverage, so we are pleased that Veterans Affairs will continue to offer our veterans access to this emerging therapeutic option, and that coverage has been extended to oils as well."
In an industry still in its formative stages, and where outright prohibition was the case until quite recently, clearly producers that are playing by the book are keen to distance themselves from any bad apples in the medical marijuana bunch.
Only then will use of the drug become more normalized, which in turn will lead to greater acceptance by society at large. This acceptance will mean Canada's insurance providers, so far standoffish on the matter, will eventually start to come on board.
Jordon Sinclair, spokesman for Canopy Growth, explains that having cannabis included in health plans is a key goal for the firm and the industry in general.
"We continue to talk to [insurance providers] and every time we try to convince them to include medical cannabis in their plans," he says. "Drug plan coverage is still elusive, so it's ongoing for us and a major priority."
No insurance provider in Canada currently offers cannabis as part of a health plan – currently marijuana does not have a drug identification number (DIN) issued by Health Canada, thus making it ineligible for coverage, say the firms in question. There are some, extremely rare, exceptions to this rule, however.
"Jonathan Zaid is a student at the University of Waterloo that founded Canadians for Fair Access to Medical Marijuana," says Sinclair. "The way he got insurance coverage was by making a meticulous log of the effects of the many different pharmaceuticals he had used."
It's far from easy to convince an insurance company to cover your prescription for pot, but in the end Zaid's persistence paid off.
"He was able to go to his student union and they added cannabis to the list of approved drugs for their group plan. The insurance provider (Sun Life) went along with it, so there is hope. It set a precedent, so now we are trying to find other people that can show how they are the same as Jonathan."
Related stories:
Could pot combat opioid addictions?