As the country reflects on Let's Talk campaign, Co-operators Group outlines new programs for mental health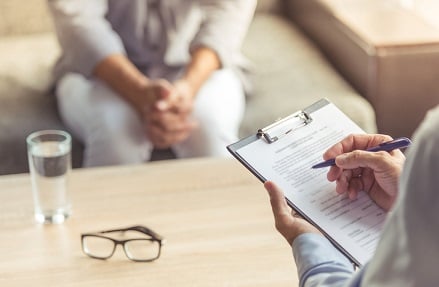 The first month of 2018 ended with a call for greater awareness in mental health as Bell held its annual Let's Talk Day. A host of public figures offered their support for the campaign, including Prime Minster Justin Trudeau, who tweeted: "It's
#BellLetsTalk
Day - a time to keep having important conversations about mental health, and of course raise some money too! Mental health challenges affect us all. RT this to support programs across the country."
Launched in 2010, the initiative has raised more than $86 million to improve access to mental health across Canada. On the same day, Morneau Shepell hosted its 7th annual workplace mental health summit in Toronto. The human resources giant welcomed speakers from across various spheres of public life to discuss mental health awareness, including Ben Titley, head coach at the Swimming Canada High Performance Centre; Cheryl Vanditelli, senior manager, Customer Experience, Scotiabank; and Zahid Salman, EVP, Ontario and Western Canada, Morneau Shepell.
Joining them was Stacey Kennedy, program director, Mental Health Initiative, The Co-operators Group, who was attending the summit for the first time. In her opinion, Canadian employers have made a lot of progress on this issue.
"Employers were traditionally more focused on the physical health of employees – mental health is just as important," she says. "At the Co-operators, we are trying to shift the paradigm and have the workplace as a pathway to mental health. Typically the workplace is viewed as the problem, and that needs to change."
Support may come in the form of short- and long-term disability benefits, prescription drug coverage, paramedical practitioners, rehab services and other employee assistance programs. Co-operators has also launched a new mental health care product that increases benefit amounts, while expanding the list of eligible practitioners, with more initiatives on the way.
"We are piloting virtual cognitive behavioral therapy with the University of Regina and exploring if it is a viable option to help people get the support they need," she says. "We are also piloting with WorldCare, a second opinion consultant, to see if second opinion results in more accurate diagnosis and getting people the help they need more quickly."
Grief counselling for life insurance beneficiaries is another addition, conceived after the catastrophic fires in Fort McMurray in 2016. It's about offering the support a person may need after a traumatic event, explains Kennedy, which will ultimately mean greater productivity in the workplace in the long run.
"Until you are in crisis, people are not familiar with these resources, so we really want to make sure they can take advantage of these benefits and get the treatment they need," she says.
In offering such support to its own employees, Co-operators hopes to lead by example and show its group benefits clients the way. Attitudes towards mental illness have come a long way over the past decade, but it's an ongoing process.
"There is no silver bullet, and it takes a long time to dispel stigmas," she says. "Looking at an event like on Wednesday, and you hear that 30 people attended the first event and now we have 300 attending. That's a real testament to the fact that attitudes are changing and people are recognizing that there is more of a cost in doing nothing."
Related stories:
Employer-sponsored health and wellness benefits declining
Medication not always the answer on mental illness, says Green Shield exec