Data exchange organization reveals industry's efforts on data security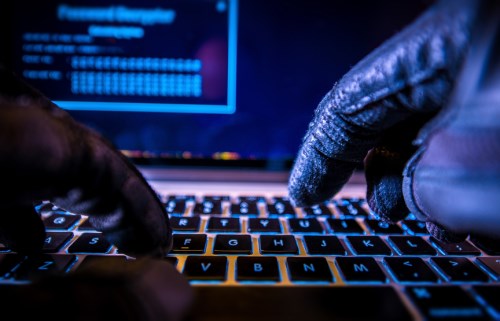 The scale of the data breach that rocked Equifax last year served as a wakeup call for the financial services industry.
That's the view of Darlys Corbitt, executive director, CLIEDIS , the Canadian non-profit that specializes in electronic data exchange in the life and health space.
According to Equifax, close to 143 million people were impacted by the data breach, as hackers gained access to a host of personal information, including social security numbers, birth dates and home addresses.
In connecting providers with distributors, CLIEDIS is responsible for some pretty sensitive information too, so the issue of data security was a key topic at the association's recent seminar in Toronto.
"We had Craig Byrkit from Edward Jones speak at the event and he talked about what was involved at an enterprise level in keeping data secure, as well as what we as individuals should watch out for, like how are breaches happening through a cellphone or laptop," says Corbitt.
The ramifications of a breach of one of CLIEDIS' data feeds are potentially massive, which is why the organization is being proactive. As the Equifax case demonstrates, hackers are using increasingly sophisticated means to get past security features. "Data security is of upmost importance to everybody, especially as it relates to the feeds," says Corbitt. "CLIEDIS wants to know if there is a role we can play if and when a security breach happens. Equifax is what prompted us to start asking that question, but we are in the early stages of finding out what our role is."
Also present at the seminar was Tana Sabatino, Implementation Services specialist with CLIEDIS. For her, the presentation by Cole Cioran, senior research director at Info-Tech Research Group was especially interesting, especially as it pertained to blockchain.
"There is definitely utility with blockchain in the insurance industry but we are struggling to identify exactly where to fit it in," she says. "We want to make sure we aren't using it to solve a problem that can't be solved another way. It is using it not just because we can, but because we should."
While blockchain will undoubtedly become a game changer in the insurance space in the future, it is application programming interface (API) technology that CLIEDIS is most interested in right now.
"Our focus in the last three years has been to establish a book of business at the distributors' office, and that has been our focus on the data feeds," says Sabatino. "The next logical piece now that we have that information is to build APIs so you can get real-time policy values, submit an address change, provide a carrier with an agent of record update and do that in a connected fashion, as opposed to sending batched files."
Related stories: