Manulife and Great-West Life have contrasting fortunes in first quarter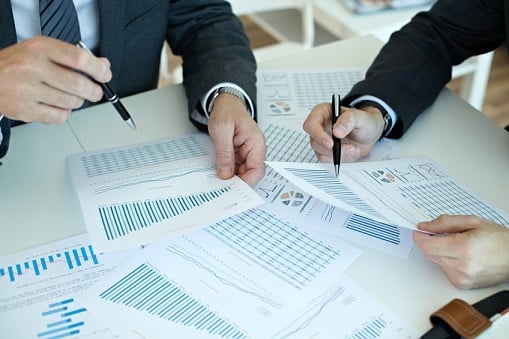 Two of Canada's big three in the life insurance space have reported earnings for the first quarter of 2017. Manulife, the industry leader, will be pretty pleased with its results as net income increased to $1.35 billion, up $305 million from the same quarter in 2016. The firm also saw its assets under management excel C$1 trillion for the first time in its history.
For Great-West Life, net earnings dipped in Q1 compared to the same quarter last year, in what is a transitionary period for the firm. Having recently announced a restructuring program that will require 1,500 layoffs over the next two years, the company will hope to reverse a slide over the past year that saw net earnings fall to $591 million from $620 million in Q1 2016.
Great-West attributes that fall in large part to restructuring costs of $28 million, specifically its health and retail businesses in Ireland and the completion of integration activities for Empower Retirement. Excluding these costs, net earnings for the first quarter of 2017 were $619 million, which is comparable to the same quarter last year.
More positive was its consolidated assets under administration of approximately $1.3 trillion, an increase of $47.4 billion from the end of 2016.
Addressing the results, Great-West Life president and CEO Paul Mahon identified the mitigating circumstances behind the somewhat underwhelming results.
"First quarter earnings reflect strong sales in our Canadian and European businesses and the benefits of cost reduction initiatives in the U.S.," he said. "While underlying business fundamentals were positive in the quarter, earnings were impacted by currency headwinds and restructuring charges related to business integration activities and right-sizing of our cost base."
Mahon's counterpart at Manulife, Donald Guloien, pointed to the benefits of the firm's global presence in driving growth. "We were pleased with how our operations around the world performed; and our key growth drivers, Asia and wealth and asset management, once again delivered excellent results. Our global assets under management and administration achieved an important milestone, exceeding $1 trillion for the first time in company history."
On the insurance side, Manulife recorded significant growth with sales of $1.3 billion in 1Q17, an increase of 39% compared with 1Q16. This was driven by its Asian business as well as a large-case group benefits sale in Canada.
Great-West meanwhile reported premium and deposit growth of 12% for the quarter compared to Q1 2016, amounting to $33.5 billion.
Following their earnings results, Manulife announced a quarterly shareholders' dividend of $0.205 per common share, payable on and after June 19, 2017, while Great-West will pay out a quarterly dividend of $0.3670 per share, payable June 30, 2017.
Related stories:
Great-West CEO explains decision to slash 1,500 jobs
Manulife and Great-West Life announce 2016 earnings